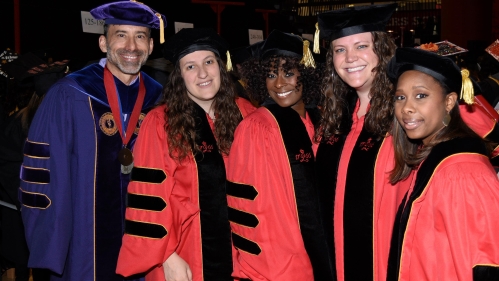 DSW Student Profiles
Get to know more about Rutgers School of Social Work's current Doctor of Social Work (DSW) students.
Bethany Chase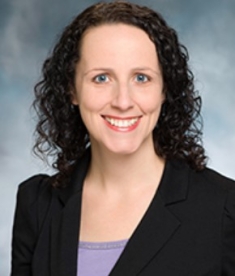 Bethany Chase is a Training and Consultation Specialist for the Employment and Transition projects at The Boggs Center on Developmental Disabilities at Rutgers University. Particular areas of focus include employment, transition to adulthood, family and parent supports, sexuality and sexual rights of people with disabilities, and disability policy. Notable achievements include continued state and national conference presentations, a 2019 publication in the Journal of Vocational Rehabilitation describing social sexual challenges at the workplace as well as a Boggs Center publication that empowers families and self-advocates to critically and meaningfully evaluate college and post-secondary education programs, which has been promoted by various organizations nationwide. Prior to her work at The Boggs Center, Bethany spent over a decade as Chair of the Transition Department at the Cooke Center for Learning and Development, based in New York City. In this capacity, Bethany assisted hundreds of students with developmental disabilities and their families as they charted paths towards independent, meaningful, and purposeful lives of their choosing. Bethany received her MSW from Columbia University School of Social Work in New York City with a focus on Health, Mental Health, and Disabilities. She earned her bachelor's Degree in Music, with a major in Music Therapy, from Berklee College of Music.

Heather Chelton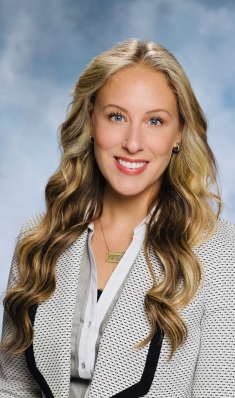 Heather Chelton, LCSW is a Licensed Clinical Social Worker and a Certified School Social Worker in New Jersey. She is alumnae from Rutgers for her BA in Psychology and Sociology as well as her MSW. Heather's career in mental health started at Carrier's Clinic's residential facility where she worked for over a decade, in many roles and received several promotions. While working full time at Carrier, Heather earned her MSW, was a member of the Phi Alpha National Honor Society and graduated magna cum laude. After earning her LCSW, Heather started seeing private practice clients in Princeton where she established a professional and highly effective reputation in the community as a psychotherapist. Heather's clinical and leadership experiences at Carrier Clinic led her to become the sole clinician for two Rutgers School Based Programs. At the first school district in Central Jersey, Heather was known as the mental health expert and implemented different treatment modalities based on the needs of the district and students being referred.
As a veteran school-based clinician, Heather started a new program for Rutgers in South Jersey. In this role, she provided mental health services and support to at-risk students, families and staff in multiple schools. In both districts, Heather was a leader in crisis management, risk assessment and program development. She provided clinical insight, direction and strategies to students and families while working collaboratively on multi-disciplinary teams. Heather also facilitated professional development trainings to school staff on various mental health topics. Heather believes being a meso practitioner helped her successfully transition into her new role as a Behavioral Health Consultant for the Rutgers, RWJ Medical School. For almost 15 years, Heather's passion has been in advocating for the mental health needs of children and families, providing treatment to at-risk clients of varying ages across the lifespan and is looking forward to pursuing her DSW. Heather is a proud Rutgers alumni, staff, colleague and social worker. She feels her professional life has come full circle as she continues on her DSW journey at Rutgers and is thrilled to be part of the DSW Class of 2023.
 
Rebecca Daneshpour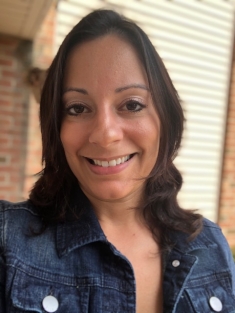 Rebecca Daneshpour is a Licensed Clinical Social Worker in the State of New Jersey since 2009. She graduated Cum Laude with her Bachelor of Social Work degree from Kean University with a Minor in Psychology in 2008, and later obtained a Master of Social Work degree from Rutgers University School of Social Work. Since entering the field, Rebecca has worked with clients struggling with eating disorders, mental illness, substance/alcohol abuse and recovery, trauma, family conflict, relationship discord, self-harm, crisis management, end of life circumstances, dementia, Alzheimer's disease, and much more. She has worked with clients as young as children to those over 100 years old
Rebecca is a Certified School Social Worker, Certified Social Work Supervisor, and is a member of the Traumatic Loss Coalition in New Jersey. Rebecca is a married mother of two children, one son 7 years old, and one daughter 18 months old. Rebecca currently works as a full-time private practice clinician. Her goals for participating in the DSW program at Rutgers University are to advance her knowledge, skills, and expertise on the topic of eating disorders, become an educator for both clinicians and students regarding the underserved population of men with eating disorders, and work towards possibly being the first to open up a men's only inpatient facility for eating disorders.

Ana Diaz Lopez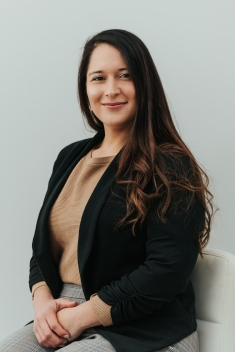 Ana Diaz Lopez, MA, MSW, LSW is a licensed social worker in the state of New Jersey. Prior to obtaining her MSW through the Rutgers SSW, Intensive Weekend program, she earned a MA in Psychology at Kean University. For the past 8 years she has worked with survivors of sexual and interpersonal violence at Safe+Sound Somerset, the lead organization in Somerset County serving survivors of intimate partner violence. Currently, as the Director of Programs, she oversees many of the organization's direct service programs. Ana has both administrative and clinical experience which includes development and implementation of trauma-informed programs and projects, staff supervision and training. As a certified therapist in Prolonged Exposure (PE) through the University of Pennsylvania and Trauma Focused Cognitive Behavioral Therapy (TF-CBT) through the CARES Institute, her clinical work has been focused on helping child and adult survivors of abuse heal and recover from the effects of trauma including Post-Traumatic Stress Disorder (PTSD). As a bilingual, multicultural therapist, Ana is passionate about an individual's cultural and immigrant experience and the potential impact on trauma experiences and responses.   

Melissa Donahue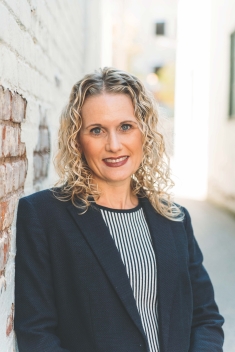 Melissa Donahue is a licensed clinical social worker in New Jersey, New York, and Massachusetts.  She earned her Bachelor of Science in Human Resources from University of Delaware and her Master of Social Work from Boston University.  In the earlier part of her clinical career, she specialized in geriatrics, substance abuse and oncology.  She is an AASECT Certified Sex Therapist and Supervisor She has been the owner and clinical therapist at MD Counseling in Ridgewood, New Jersey for the past 12 years.  She is also the Certified Sex Therapist at NJ Center for Sexual Wellness.  She has been a national presenter at AASECT, NASW and AOSW conferences.  She is actively involved in leadership roles for NASW.  She has been published in Coping Magazine and co-authored a chapter in The Art of Sex Therapy Supervision.

Jodi Manning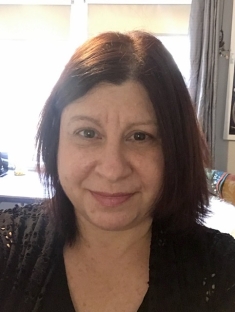 Jodi Manning is a Licensed Clinical Social Worker (LCSW) in New Jersey. She earned her Bachelor of Social Work from Kean University and Masters of Social Work from New York University. Jodi has worked for Rutgers University Behavioral Health Care since 2012 in the adult partial hospitalization and outpatient programs. She is currently an intake coordinator focusing on conducting biopsychosocial evaluations and training new clinicians, and has experience doing individual, group, and family therapy. Jodi's passion for serving others started in adolescence when she volunteered for the Special Olympics. Other volunteer achievements include being a respite worker for hospice patients, performing massage for parents with hospitalized children, and teaching meditation in a halfway house and in the general community. Additional work experience includes teaching life skills in group homes and conducting evaluations and psychotherapy at Summit Oaks Hospital. Jodi's love of spirituality, her 25 years of meditation practice, and her deeply held belief in the basic goodness of all people fuel her enthusiasm to further her education and elevate the field of social work.

Beverly Mason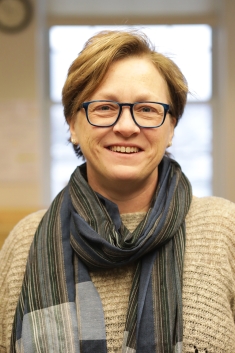 Beverly Mason, LCSW is a Licensed Clinical Social Worker in the state of New Jersey.  She received her Bachelor of Arts in Interdisciplinary Studies from Wheaton College and her Master of Social Work from Rutgers University.  Beverly has an extensive history of working primarily with young adults across a variety of mental health settings. Beverly is currently the Director of the Next Step Program at CAPS (Counseling, Alcohol and Other Drug Assistance Program, & Psychiatry Services) at Rutgers University-New Brunswick.  Considered the first of its kind, Beverly and staff developed the Next Step Program in 2018 to help meet the needs of Rutgers students who required concentrated, enhanced mental health care.  Offered on-campus, the Next Step Program provides students with multiple weekly groups, weekly individual therapy, case management services and psychiatric care.  Prior to developing and launching Next Step, Beverly served for seven years as the Group Program Coordinator, also at Rutgers CAPS.  Beverly has also worked for Princeton Behavioral Health in several capacities including helping to develop programming specific for young adults, taught as a part-time lecturer within the Graduate School of Social Work at Rutgers University, and maintained a private practice for many years.  Beverly's research interests include suicidality among college students, particularly within the LGBTQ community, as well as the role and limits of universities in the mental health treatment of their students.

Olivia Rivera-Marmara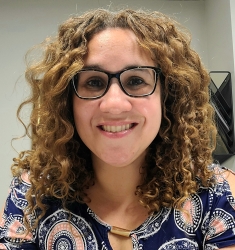 Olivia Rivera-Marmara is a Licensed Clinical Social Worker in New Jersey.  She received her Bachelors in Arts from George Washington University and Masters in Social Work from The University of North Carolina at Chapel Hill.  Upon graduation, Olivia began her work within the juvenile justice system in North Carolina providing family and individual therapy for court adjudicated teens.  Since moving to New Jersey in 2002, Olivia worked as a medical social worker with pediatric patients with either chronic medical diagnoses, child neglect and abuse and behavioral health care needs. She has also worked in the maternal health division with patients with high-risk pregnancies, incarcerated patients and perinatal bereavement.  Olivia transitioned to an outpatient Pediatric HIV/AIDS providing case management but returned to inpatient medical social work with adult populations.  She assisted patients and families with chronic disease management, palliative care, behavioral health and/or addiction issues.  Olivia is currently the Social Work Manager at Saint Peter's University Hospital. Her professional interests including health disparity, medical ethics, palliative care and clinical work with pediatric patients with chronic diseases. 

Jacqueline Soboti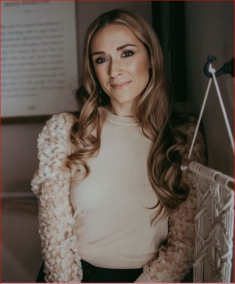 Jacqueline Soboti is a Licensed Clinical Social Worker in New Jersey and a Fordham University Graduate. She has dedicated her career path to the field of mental health and specializes in the treatment of teens and emerging adults. She describes herself as a brain based and wellness psychotherapist. She is a natural born empath, a cis gender and proud Latina. Jacqueline has post graduate training in neurobiology, EMDR, brain spotting, CBT and sand play therapy. She interweaves direct and non direct modalities into her practice to best help her clients become "unstuck". She owns a group therapy practice, The Therapy Institute, and is also the voice behind the podcast, A Therapist's Tales.  When she isn't "working" you can find her adventuring with her husband or hanging out with her two French bulldogs, one of whom is a therapy dog. Jacqueline is honored and excited to be a part of the Rutgers DSW Class of 2023! 

Dana Spett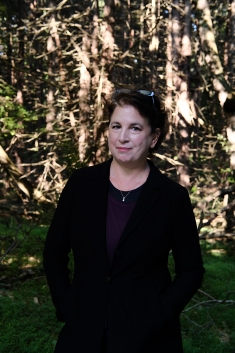 Dana Spett, MSW is the Founder and Executive Director of Pony Power Therapies.  Pony Power, established in 2000, uses horses and an accessible farm to enhance the physical, social and emotional well-being of children and adults who need extra support.   Dana received her B.A. from New York University and went on to get her Master's in Social Work from Wurzweiler at Yeshiva University.  Dana has practiced in the areas of immigration and resettlement as well as school based interventions before settling into her non profit leadership role at Pony Power.  An accomplished equestrian from a young age, when one of Dana's daughters was diagnosed with sensory integration deficits, she found an effective treatment strategy by combining her passions and becoming a Professional Association of Therapeutic Horsemanship (PATH) International-certified instructor.  Pony Power purchased a Farm in Mahwah, NJ and over the past several years has grown to a 13 acre campus, working with an average of 200 children and adults weekly and a variety of community based agencies.  Dana hopes to contribute to this unique field and bring greater awareness to horse assisted, nature based therapies to the mainstream as a non invasive, wholesome intervention.  
Class of 2024

Sharon Bale-Pena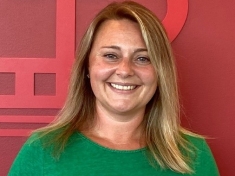 Sharon Bale-Pena is an LCSW and a certified school social worker in the state of New Jersey.  She received her MSW from Fordham University in New York and her BSW with a minor in family studies from James Madison University in Virginia.  She currently works as a mental health clinician for a School Based Youth Services Program providing individual, group and school wide services for high school students. She also works in a private practice providing psychotherapy to adolescents and young adults. She previously worked with the Juvenile Justice Commission providing social work services to adolescent boys in a residential setting.  Sharon's areas of interest include working with adolescents who have experienced complex trauma and high achieving students who are experiencing mental health crises. Sharon is passionate about working towards equitable access to mental health services and exploring how schools can step into this gap to ensure all children and adolescents have access to the help and support they need to thrive.
Erin Capone​
Erin Capone is the senior director of development for Rutgers-New Brunswick, where she oversees fundraising and alumni engagement. Since joining in 2016, she has helped the School of Social Work to consistently exceed its fundraising records and goals. Erin also serves as a part-time lecturer, teaching Fundraising & Marketing in the MSW program. 
Erin began her career as a children's social worker after graduating with an MSW from New York University and a BA in Social Work from Rutgers University, and she previously served as director of development for The Andrew Goodman Foundation and executive director of Overcoming Obstacles, two nonprofit organizations dedicated to advancing social justice through the development of critical life skills in today's youth. She speaks nationally on this topic, with past media appearances on NBC, FOX, and the Solutions Webcast hosted by Clemson University. She is passionate about the intersection of social justice and philanthropy and the important role social workers play within it, which is the focus of her candidacy in the DSW program.
Michelle Dodge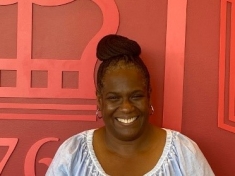 Michelle Brown Dodge, is a Licensed Clinical Social Worker in Maryland, Virginia, and Washington, D.C. She earned her Bachelor of Arts from Wellesley College and dual degrees, in law and social work, from The Catholic University of America. Michelle is a Registered Play Therapy Supervisor and owner of JMD Counseling which specializes in the use of play to treat children and families affected by trauma, abuse, and domestic violence.  Prior to entering private practice, Michelle was employed for 15 years as a Senior Program Specialist with the Office on Violence Against Women (OVW) at the United States Department of Justice. While at OVW, she developed and implemented the first grant program dedicated to the issues of supervised visitation and safe exchange for families of domestic violence and sexual assault. Michelle has also worked for the United States Attorney's Office for the District of Columbia, the District of Columbia Department of Health and Human Services, and as an adjunct professor and guest lecturer with the National Catholic School of Social Service at the Catholic University of America.
Amy Geller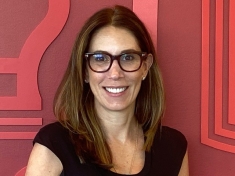 Amy Geller is a Licensed Clinical Social Worker (LCSW) in New Jersey where she has maintained a private practice since 2011.  Amy earned a Bachelor's degree in Psychology from The George Washington University and a Masters in Social Work from NYU Silver School of Social Work.  She went on to complete the Foundations in Family Therapy course at Ackerman Institute for the Family in New York City.  Amy has extensive experience providing social services in a variety of settings, including hospital and community based health programs.  Amy discovered a passion for  hospice as a holistic approach to end-of-life care early in her career and spent many years providing palliative social work services to families all over Bergen, Essex, Hudson and Passaic counties. Amy began her private practice specializing in family therapy and issues related to illness, grief and loss. She soon recognized a need in her local community to address the psychosocial needs of adolescent adoptees, a demographic that is overrepresented yet often misunderstood in mental health. Amy has spent the past 10 years advancing her clinical skills towards the support and education of  all members of the Adoption Kinship Network (AKN), including participating in the Certificate in Adoption program at Rutgers School of Social Work.  An adoptee herself, Amy brings her unique combination of experience and expertise to the local and online adoption space. Amy is a member of The American Adoption Congress and The Association for Training and Attachment in Children (ATTACh).  Amy's work vigorously adheres to the core values of her profession.  In pursuing a capstone DSW degree, Amy plans to engage in qualitative research and advanced clinical education that will amplify the voices of adoption in social work theory and practice.  
Zan Haggerty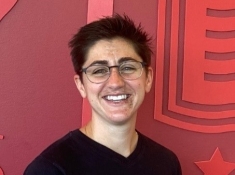 Zan Haggerty is a Licensed Clinical Social Worker (LCSW) in New Jersey. They earned a BA in Human Rights & Development from George Washington University and a Master's in Social work from the Rutgers School of Social Work. Zan's professional experience began through community-based education and advocacy programs internationally and in the US. Their clinical career began in an intensive outpatient setting where they provided Dialectical Behavior Therapy to adolescents in acute distress with an emphasis on the LGBTQ+ community. Zan currently works for Rutgers University Counseling center (CAPS) at the innovative Next Step Program where they provide intensive group and individual treatment for students who require concentrated, enhanced mental health services. At CAPS, Zan leads the DBT Consultation team as well as the Gender and Sexual Diversity team. Their professional areas of interest include: working with trans and queer communities, program development, and diversity and inclusion workshops. Zan has a private practice called Solidarity, LLC where they provide integrative care and advocacy for individuals. They also provide guest lectures and trainings on DBT and working with the trans community. Zan hopes by learning new skills and knowledge through the DSW program to make further clinical and scholarly contribution to the trans and non-binary community within the social work profession. In their spare time, they hope to train Stromboli (a rescue dog) to be certified as a therapy dog. 
Tanora Ligons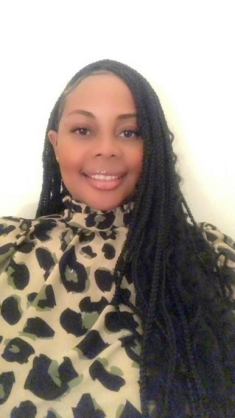 Tanora is a Licensed Social Worker in New Jersey. She earned her Bachelor of Arts in Criminal Justice, and Master of Arts in Psychology at Kean University. Upon graduating from Kean, Tanora went on to pursue a Master of Social Work (MSW) degree at Rutgers University. She earned her MSW in 2019, as well as a certificate in Addiction Counselor Training. Tanora also has a certificate in Gambling Counseling Training, and a standard certificate to practice as a school social worker. She is currently employed at a hospital in New Jersey, and works in the Department of Psychiatry. Tanora provides clinical services to adults with substance use and mental health disorders, as well as trauma in the outpatient substance abuse program. She specializes in individual and group counseling, utilizing integrated evidenced-based therapeutic interventions to help clients repair and rebuild their lives. Tanora's goal as a social worker is to continue making a positive impact in the lives of individuals, couples, groups, families and communities through advanced social work practice.  
Crystal Mathews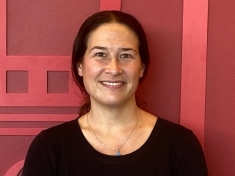 Crystal Mathews, LCSW, is a mental health clinician at Southern State Correctional Facility with Rutgers University Correctional Health Care. She also provides individual therapy to older adults at an assisted living home, contracted by Senior Care Therapy.  Prior to that, Crystal served Cape May County residents through various positions held at Cape Counseling Services, including ICMS, PACT, IIC, Screening, and served as Director of their Adolescent Psychiatric Community Home. Crystal founded the Middle Township Teen Center, a 501c3 nonprofit organization for the youth in her community. Crystal graduated Summa Cum Laude from Stockton with a BSW and Summa Cum Laude from Rutgers with an MSW. She is a certified Disaster Response Crisis Counselor, member of the Traumatic Loss Coalition, certified in TF-CBT, ARC, EFT, Nurtured Heart Approach, and EMDR. Crystal's guiding principle in her service to others is to be genuinely present while compassionately holding space. 
Scarlett Mera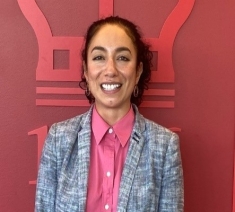 Scarlett is a bilingual Spanish-speaking, duly licensed professional as a Licensed Clinical Social Worker and Licensed Clinical Addiction & Drug Counselor, who earned her graduate degree in Social Work from Columbia University in 2009, and is a proud alumna from Rutgers University where she double-majored in Political Science and Criminal Justice.
Scarlett started her social work career at Hackensack Meridian Health Carrier Clinic as a psychiatric social worker in the Adolescent Unit. During her tenure at Carrier, Scarlett became part of the Carrier's Joint Commission Mock Committee, the Revenue Task Force and made a priority to mentor and supervise social work interns. She became SIFI certified in 2012. Since then, she has coached multiple interns on a yearly basis from various universities.  Additionally, Scarlett worked as an in-home therapist, where she provided individual counseling and family therapy to Spanish-speaking children, adolescents, and families. She also had the opportunity to work as a mental health screener at RWJBarnabas Health Somerset Hospital, where she became very knowledgeable in screening law and in the involuntary commitment process.
Currently, Scarlett is a clinical contractor/program supervisor for the Rutgers University Behavioral Health Care (UBHC) HUD-VASH Program, which serves the homeless veteran population and it provides assistance in securing permanent housing. Most recently, she was selected to start in the Leadership Academy Program at UBHC.  In Scarlett's free time, she enjoys running, skiing, Latin dancing, and especially drinking a good cup of coffee next to her beautiful cat, Minka.
Jenna Paparozzi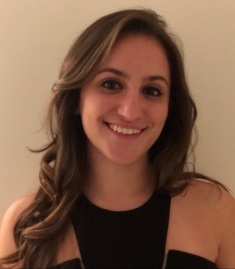 Jenna Paparozzi is a Licensed Clinical Social Worker (LCSW) in New Jersey and currently works at CarePlus NJ (CPNJ) as the Director of Addiction Recovery Grant Programming, a Clinician, and a Clinical Supervisor. Jenna began her career at CPNJ in the Residential Services Department, where she worked with the Severe and Persistent Mental Illness population after receiving a Bachelor Degree in Psychology from Ramapo College. She then went on to achieve a Master of Social Work degree from New York University, which allowed her to transition to a clinical role at CPNJ where she provided therapeutic services to individuals who experienced a First Episode of Psychosis. Within a couple of years, Jenna transitioned to a leadership role as the Program Manager for Residential Services and the Clinical High Risk for Psychosis program. With leadership and program expansion experience, she was promoted to the Addiction Recovery Services Department in her current role as Director, where she manages program development and oversight for five grant funded initiatives. Jenna's research interests include areas of supervision to better support clinicians, spirituality, mindfulness, and psychosis. She is filled with gratitude for the opportunity to further her education in the DSW 2024 cohort and to contribute to the life-changing Social Work field.
Queenie Reda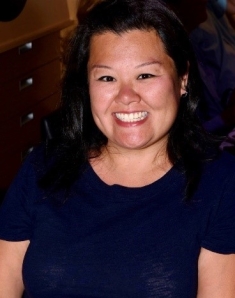 Queenie Reda is a Licensed Social Worker (LSW) and Licensed Clinical Alcohol and Drug Counselor (LCADC) in New Jersey. She earned her Bachelor of Arts in Psychology and Women's and Gender Studies from Rutgers University and returned to Rutgers for her Master of Social Work. Queenie is passionate in helping those impacted by addiction and has dedicated many years working with adolescents, adults, and families struggling with substance abuse and recovery. Queenie has worked with Medication Assisted Treatment (MAT) Programs providing crisis management, case management, individual therapy, as well as, group and family therapy for clients. She has served as a volunteer as a crisis responder for The Rape Crisis Intervention Center of Middlesex County, provided faith ministries with the NJ Department of Corrections, and is currently a mentor for a youth mental health awareness group from NeXt Level, a project funded by the Lilly Endowment for the Center for Faith Justice.
Queenie currently works as a Health Educator at Rutgers Robert Wood Johnson Medical School coordinating multiple projects, including The Opioid Overdose Prevention Network (OOPN) program. She is a therapist for a NCCIH/NIDA mindfulness clinical trial, delivering Mindfulness Oriented Recovery Enhancement (MORE) in treating chronic pain for patients with Opioid Use Disorder receiving MAT. She is an Adjunct Assistant Professor teaching Pre-Social Work and Addiction courses geared toward students on the CADC track. It is her goal to incorporate the skills, knowledge, and grit she earns from the DSW to better serve the communities of addiction and mental health.
Tempestt Williams
Tempestt Williams is a Licensed Clinical Social Worker in New Jersey and Virginia. Tempestt earned her Bachelor of Arts in Sociology and Anthropology from Denison University, and her Masters in Social Work from Rutgers University. Tempestt specialized in substance abuse treatment while at Rutgers and continued in the path after graduation. She's worked in the field for five years helping  individuals who struggle with anxiety, depression, trauma, grief, and issues related to addiction, and relationships. She is currently the Program Director of a Methadone clinic, as well as a private therapist for individuals in New Jersey and Virginia. Her professional interests include, adequate care provided to individuals who have substance use disorders, and therapy in the Black community. By acquiring a DSW Tempestt  hopes  to expand the knowledge and effectiveness of therapy for individuals in need. Tempestt is excited to join the Rutgers DSW Class of 2024.
Lizet Zuniga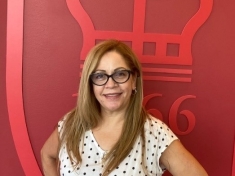 Lizet is a bilingual (Spanish) Licensed Social Worker and a Certified School Social Worker in New Jersey. She earned her Bachelor of Arts Degree in Psychology from the Interamerican University of Puerto Rico. She completed her Master's Degree in Social Work from Rutgers University, was a member of the Phi Alpha National Honor Society and graduated with distinction.  Throughout her career Lizet has worked in a variety of settings in the mental health field. After obtaining her Master's degree she became a Clinical Supervisor of the Program for Assertive Community Treatment (P.A.C.T.), working with clients suffering from mental illness and substance abuse disorders.  For the past twelve years, Lizet has worked as a School Social Worker for the Child Study Team in the New Jersey Public Schools. She currently provides case management services to special education students on all grade levels who attend school within the school district as well as students who attend private special education schools located outside of the district. In addition, she conducts social history evaluations as part of comprehensive Child Study Team evaluations (most bilingual evaluations) and develops Individualized Education Programs (IEPs) for classified students.  Lizet is also one of the district's Anti-Bullying Specialists, and conducts investigations in accordance with State Law and the Anti-Bullying Bill of Rights to identify incidence of Harassment, Intimidation or Bullying (H.I.B). Lizet is very proud and honored to be part of the Rutgers DSW Program.
Eileen Brito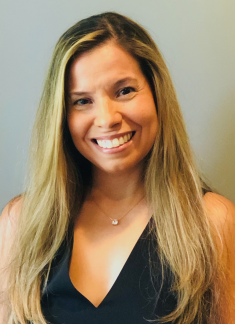 Eileen Brito is a bilingual Spanish-speaking Licensed Clinical Social Worker in New Jersey and Pennsylvania.  Eileen earned her graduate degree in Clinical Social Work in 2000 from New York University and a bachelor's degree in Psychology from the City College of New York in 1998.  
As an undergraduate, Eileen began working with LGBTQ+ homeless youth at Covenant house in NYC.  Since receiving her graduate degree, she has provided psychotherapy services in various outpatient community mental health settings in addition to having a private practice in NYC.  Eileen has facilitated group therapy for the LGBTQ+ community at the Bronx Lesbian and Gay Health Resource Consortium. 
Eileen has been affiliated with the Jewish Board of Family and Children's Services in Bronx, N.Y, providing care to Latina, monolingual women and the LGBTQ+ community in an outpatient community setting.  During her time at JBFCS, she also completed a five-year certificate program via the Martha K Selig Educational Institute where she specialized in group therapy.   She has also conducted assessments and treatment for co-occurring disorders at various substance abuse outpatient and residential facilities.
Additionally, Eileen has been affiliated with St. Luke's Behavioral Health in Bethlehem, P.A. where she provided individual, family, group and couples counseling for adolescents and adults in an outpatient mental health clinic.  In her position, she developed clinical trainings for staff, provided supervision for mastered level counseling students, participated in radio interviews as well as write-ups in local newspapers and community magazines on the topic of mental health.   Eileen has held a position as an Adjunct Professor with Lehigh Carbon Community College, providing instruction for classes in the Human Services program and Sociology department.
In 2013, Eileen began a group practice, Pocono Behavioral Wellness, LLC in Stroudsburg, PA and expanded into Morristown and Mendham, NJ in most recent years.   Her group practice provides individual, family, group and couples counseling to children, adolescents, and adults with a wide spectrum of diagnosis.  Her specialties include working with the LGBTQ+ community, including providing gender affirming care for transgender and non-binary youth and adults, in addition to mood disorders, trauma, and women's issues. 
Eileen's theoretical approach is rooted in mindfulness based Cognitive Behavioral Therapy and Positive Psychology, a strength-based perspective.  A special interest of Eileen's includes holistic healing, an integrative approach that considers the body, mind, spirit, emotions, and incorporates yoga and meditation.  Since establishing her group practice, Eileen has remained committed to making treatment accessible to everyone in the community who is open to taking the journey.
Eileen takes great pride in working with her small bundles of joy, Cody and Mia, both teacup chihuahuas and certified therapy dogs with Therapy Dog International (TDI), a non-profit, nationally recognized volunteer organization.
Christine Chapais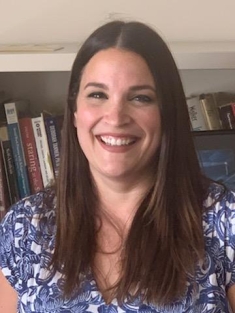 Christine Chapais is a Licensed Social Worker (LSW) and Certified School Social Worker in New Jersey.  Christine earned her Bachelor of Arts in Music Performance with a concentration in Classical Voice.  She received her Masters in Social Work from Kean University.  Christine is an Assistant Director of Admissions and Recruitment for Rutgers School of Social Work, where she collaborates on application review and recruitment activities for the MSW programs.  She also currently works at a short-term stay inpatient psychiatric hospital in Ocean County, NJ, where she provides clinical and concrete services to patients in mental health crisis. Christine has previously worked as a school social worker at a private high school, as an associate psychotherapist at a private practice, and as a child protection worker for New Jersey's Division of Child Protection and Permanency (DCP&P).  Christine's professional areas of interest include the effects and ethical implications of paternalism in psychiatric hospital settings.  She is grateful for the opportunity to expand her clinical knowledge and leadership skills through the DSW program. 
Khalid Godfrey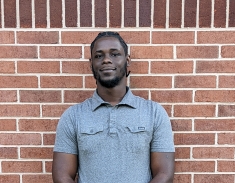 Khalid Godfrey is a Licensed Clinical Social Worker (LCSW) in New Jersey. He earned his Bachelor of Arts in Psychology in 2012 from Rutgers University, and his Masters in Social Work from Seton Hall University in 2019.  Khalid has worked with at risk teens and youth since graduating in 2012. Khalid has worked in residential setting, partial hospital program, crisis outreach response teams as well as psychiatric community home setting. Since earning MSW, LSW and subsequently LCSW, Khalid has worked as the lead clinician in the psychiatric community home. Khalid provides individual, family and group therapy as well as crisis interventions. As a social worker, Khalid's focus is to provide a safe space to allow individuals to heal from trauma and reach their potential.
Agyaaku Kyei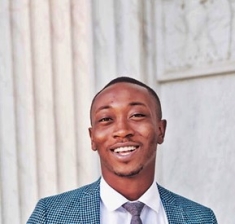 Agyaaku Kyei is a Licensed Social Worker in New Jersey and Ohio. He earned both his Bachelor of Science in Criminal Justice and Psychology in 2012 and his Master of Social Work in 2015 from Rutgers University. Agyaaku has extensive experience working with socially and culturally diverse populations in various school, hospital, and outpatient settings with a focus on but not limited to,  trauma, psychotherapy, advocacy, and crisis intervention. Currently, Agyaaku works in the capacity of a Utilization Manager at Christ Hospital located in Jersey City, New Jersey. In this role, he demonstrates clinical expertise to justify acute hospitalization stays for adults admitted to the psychiatric and detox units; this in an effort to ensure optimal reimbursement based in alignment with commercial, state, and federal insurance plan standards. In addition to his work at Christ Hospital, Agyaaku works for Project 99 as an Intensive In-Community Service Therapist; he has been in this role since 2017. In this role, he provides psychotherapy to culturally diverse children and adolescents ages 5-18 in north and central New Jersey who are diagnosed with major psychiatric disorders and substance abuse issues,  while working with their families to ensure best outcomes.
As a first generation Ghanaian American, Agyaaku has a deep passion for providing mental health education and raising awareness to Ghanaian communities as well as other African migrants living in America. In the DSW program, he will garner leadership qualities and apply clinical research to create innovative and specialized mental health resources to bridge the gap between Ghanaian/African migrants and their children.
Rachael Miller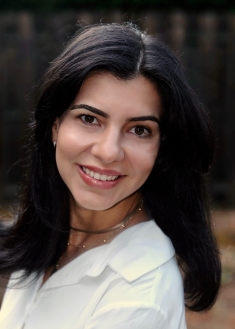 Rachael Miller, LCSW, received her bachelor's degree from the University of Michigan and her MSW from the University of Pennsylvania, School of Social Policy and Practice. Rachael works as a Research Social Worker at the Department of Veteran Affairs, NJ Health Care System. In this role, she develops and delivers targeted, evidence-based treatment programs via telehealth to Veterans throughout the United States. Her current work focuses on suicide prevention using Mindfulness-Based Cognitive Therapy (MBCT-S) as well as the treatment of depression in Parkinson's Disease using cognitive behavioral therapy and mindfulness interventions. In addition to developing and implementing the evidence-based treatment programs described, Rachael provides intensive workshops and trainings for other providers on MBCT-S. During her free time, she volunteers for the Columbia Human Rights Initiative Asylum Clinic, completing psychological evaluations and affidavits as part of an asylum applicant's legal case. Rachael values the mental health and behavioral sciences highly, including the future of the profession. As such, she enjoys her other roles as a Field Liaison for the Rutgers School of Social Work Weekend Intensive Program and clinical supervisor to social workers and psychology externs within the VA.
Dominique Paz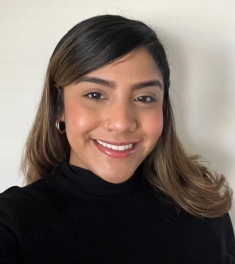 Dominique is a Licensed Social Worker in New Jersey. She earned her both her BSW and MSW at Rutgers University—New Brunswick with a certificate in Violence Against Women and Children. During her undergraduate and graduate experiences, Dominique immersed herself in the community, forming valuable connections with her peers/colleagues, bringing awareness to, and supporting vital social justice issues. Dominique currently works for Rutgers University Counseling Center (CAPS) as a Community Based Counselor embedded in the Center for Latino Arts and Culture and the Mason Gross School of the Arts. In this role she manages individual therapy sessions, groups, and creates workshops directly tailored to meet community needs. Dominique utilizes a client-centered and trauma-informed approach in her practice, which has been influenced by her strong background in working with survivors of trauma, community violence, sexual assault, and domestic/interpersonal violence. Dominique continues to advocate for mental health accessibility for marginalized populations and prioritizes providing mental health resources with an emphasis on the impact of culture and intersectional race dynamics. She believes that empathy and compassion are key to human connection and are vital in assisting others on their own individual healing journeys.
Michael A. Pino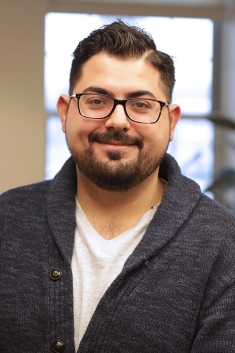 Michael A. Pino is a Licensed Clinical Social Worker (LCSW) and Licensed Clinical Addiction & Drug Counselor (LCADC) in New Jersey. He earned his Bachelor of Arts in Forensic Psychology from John Jay College and a Master's of Social Work from the Rutgers School of Social Work. He also has a Gambling Counselor Training certificate and is working on the Certified Tobacco treatment specialist certification. Michael has experience working in the substance use field, working with college students and veterans.  Michael is currently working at the Rutgers University Counseling center (CAPS) and is on the Clinical social worker team that manages high risk students who have gone to a higher level of care. Michael provides both individual and group treatments for students on various topics. At CAPS, Michael leads the RO-DBT Team and is trained in various treatment modalities including CBT, DBT, RO-DBT, and EXRP. Michael has also worked at a Substance Use Treatment as the intensive outpatient coordinator and is currently a clinical supervisor for the center, supervising two clinicians for licensure. Michael hopes to further his clinical expertise in the DSW program and to contribute to the substance use treatment field. His areas of interest include Substance used treatment in the college mental health settings.
Mayte Redcay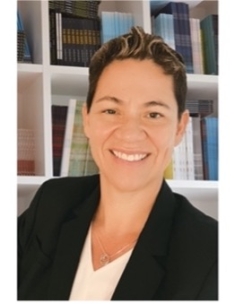 Mayte Redcay was born in Guatemala.  Local of Lancaster, Pennsylvania, Mayte currently serves as a Behavioral Health Officer with the rank of Captain in the NJ Army National Guard.  Mayte is a bilingual fluent in English and Spanish dual Licensed Clinical Social Worker (LCSW) and Licensed Clinical Alcohol and Drug Counselor (LCADC).  She is a certified Substance Abuse Professional (SAP) and an Employee Assistant Professional (CEAP). Mayte received her MSW from Rutgers University.  Currently, Mayte is the Executive Director of Serise, Inc. She is a keynote speaker, a university lecturer, an evaluator, an Educator, and a therapist. Mayte has provided individual, group, family, and couples therapy throughout many systems, including corrections, intensive outpatient programs (IOP), and partial hospital programs (PHP). Mayte is a Board Member of the Pennsylvania Department of State, Professional Licensing, Boards & Commissions of Social Workers, Marriage and Family Therapists, and Professional Counselors. Mayte has spoken nationally and internationally (South Africa, Spain, Italy, and Latin America). As a lecturer, Mayte has taught courses at Rutgers University Center of Alcohol Studies. She has previously worked at New Jersey Medical School (NJMS) and Elizabethtown College in Elizabethtown, PA.
Venessa Samuel-Steinmetz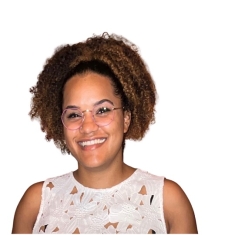 Venessa Samuel-Steinmetz, LCSW is a graduate of Fordham University Graduate School of Social work, where she received her Master of Social work with a clinical concentration. She currently works as a lead clinician and program coordinator in a family advocacy center. Venessa oversees a Problem Sexual Behavior Program, designed for children and adolescents ages 7-17 to address illegal/ inappropriate sexual behavior. She is the only certified/full fidelity clinician in the state of Connecticut to provide evidence-based PSB-CBT intervention and is also the within agency trainer in the model. Venessa has extensive experience working with children, adolescents, and adults of sexual violence. Venessa is trained in EMDR and TF-CBT, Brainspotting, PSB-CBT and CPT. She hopes to utilize the DSW to improve interventions problem sexual behavior in BIPOC girls and reduce trauma based symptoms in clinicians treating complex trauma. 
Hema Shamnarine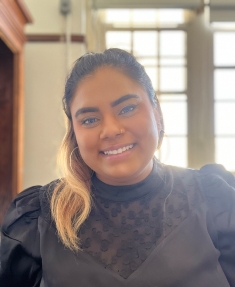 Hema Shamnarine is a Licensed Clinical Social Worker (LCSW) in the state of New York. Hema has earned a Bachelor of Arts degree in Forensic Psychology with a minor in Human Services from John Jay College of Criminal Justice.  She went on to earn a Master's degree in Social Work with a clinical concentration and emphasis in children, youth, and families from Rutgers University School of Social Work.  Additionally, she holds a Seminar in Field Instruction (SIFI) certification from Columbia University School of Social Work.  
Currently, Hema is a program director of a school-based prevention and intervention program in a Brooklyn high school, where she provides socio-emotional support for students via clinical and advocacy services in collaboration with agency and school staff.  
Prior to managing this school-based program, Hema conducted similar services with aspiring graduates in a transfer high school setting who faced an array of socioeconomic, systemic, environmental, and academic challenges.  Additionally, Hema has developed and facilitated various informational and practical workshops for school staff and parents, including a presentation on emotional intelligence at the 2019 Transfer School Conference. 
Hema is passionate about research and best practices related to parenting and human development, and how this knowledge can support parents and school staff in nurturing and educating children and adolescents.  
Rachael Shuster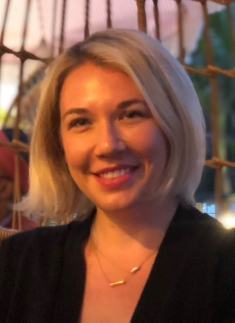 Rachael Shuster is a Licensed Clinical Social Worker (LCSW) in the State of New Jersey. She received her Bachelor of Social Work in 2011 and Master of Social Work in 2012 from Monmouth University. She has extensive experience providing social support and services in a variety of settings, though is most passionate about medical social work. She currently works at a cancer center as an Oncology Social Worker, specializing in assisting women diagnosed with breast and gynecological cancers. She also owns and operates a private practice providing counseling and social coaching to individuals on the Autism Spectrum. Rachael hopes to use her future DSW to continue to address disparities in healthcare, increase health literacy, and facilitate policy change.
Simone Snyder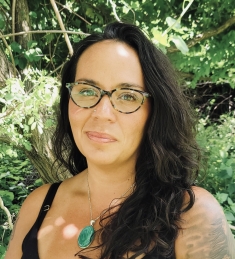 Simone Snyder is a Senior Program Coordinator at the Rutgers School of Social Work's Center for Research on Ending Violence. In this position she manages the "Enhancing Victim Services Throughout Rutgers University" project. Simone is also a Part-Time Lecturer, Doula and Homebirth Midwifery Assistant. Simone began her journey to social work as a dating violence prevention educator and has also worked as a hospital domestic violence response team coordinator. She has spent the last 10+ years training on topics related to reproductive justice, maternal health, and interpersonal violence. Simone received her MSW with a Certificate in Violence Against Women and Children from RUSSW and obtained her undergraduate degree in Anthropology and Gender Studies from New York University. Simone was also recently selected by UN Women to serve as an Ending Violence Against Women Expert. She is passionate about macro social work education, food justice, community-based food projects and the ways in which green spaces such as community gardens can be utilized as tools for violence prevention, education, and for building community resilience. To that end, Simone plans on making this the focus of her candidacy in the DSW program.