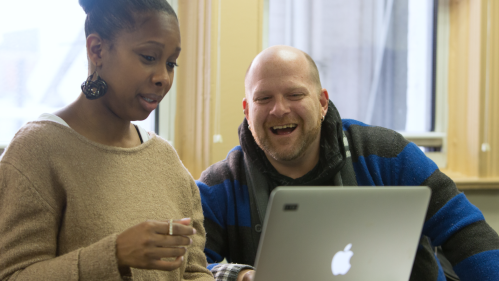 Doctor of Social Work (DSW) Admissions
Thinking of applying to the Rutgers School of Social Work Doctor of Social Work (DSW) program? Learn about our application process and get answers to your questions.
A Message From the DSW Program Director
A time of great division = A time for clinical social work leadership
The Covid pandemic, vaccines versus anti-vaxxers, right to life versus pro- choice, debates over critical race theory and transgender treatment, Ukraine versus Russia; we are more divided than ever in recent history.  While social work values remain strong and relevant, close to half of the nation maintains the fraudulent belief that the last presidential election was corrupted and thus invalid, and that those on the left are over-educated, coastal elites who care nothing about the problems of real working people. On the left, there is an alarmingly growing movement to dismantle police departments, abolish working relationships between law enforcement and social work, eliminate child protective services, and shut down disagreement and debate. People on all sides are divided amongst themselves, morally castigating those who disagree into angry, fearful, silence.  
We are in a big mess—but there is hope and potential solutions in clinical social work. First off, in doctoral social work education and the Rutgers DSW program in particular, you acquire the tools to discern the truth, by examining the current quantitative and qualitative research, doing some yourself, and using the skills of dissemination to shed light on controversial issues. For example, one of our students recently completed a study of retired African American police officers.  Not surprisingly, she found jaw dropping examples of discrimination and prejudice per their reports. However, none of the officers supported police defunding but instead offered common sense and humane models of policing. Another student hoping to find evidence of the benefits of community support for Latinx first-generation college students found that things are not so simple, and that there are occasions when the community and family can work against the success of such students. When we go beyond opinions and slogans, we find that the truth is much more complicated, and we must stay fearless and open to new discoveries that challenge prevailing notions. But only upon such discovery, can we come up with solutions that build bridges and begin to solve problems. The DSW program at Rutgers gives you the skills to ground your ideas in the current knowledge, and at times, uncover previously undiscovered realities
Sadly, as we all now know, scientific information (i.e., facts) has limited convincing power, we must know how to package and deliver it. Clinical social workers understand first-hand the power of engagement as a vital precondition of imparting knowledge to our clients. Could this same understanding work for our divided country? If so, how?  Are we not a nation of people who deep down still want what we believe is best for ourselves and each other?
I invite you to join our learning community as we examine, create, and disseminate knowledge using our skills of engagement, uncovering the longing for connection among us all to help heal the world—trust me, the world needs this now more than ever.
Michael C. LaSala, Ph.D., LCSW
Prospective students must meet the following requirements in order to apply for the Rutgers DSW Program:
MSW from a CSWE accredited program (domestic students)
MSW (or equivalent) from a comparable accredited program (international students only)
Minimum 2 years post-MSW experience
LSW, unless your field does not require licensure*
LCSW is preferred
No GRE scores required 
* In some instances where states or countries do not have social work licensing requirements or bodies comparable to New Jersey's state licensure board, exceptions will be considered.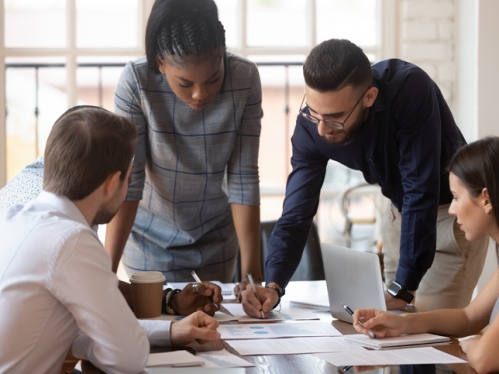 Acceptance and Deposit
Students accepted into the Rutgers DSW Program will receive a letter of acceptance and an admission acknowldegement confirmation form to complete. The admission acknowledgement form must be completed and mailed back with a $500 deposit in order for a student to secure their spot in the next cohort. The $500 deposit is non-refundable and will be applied to the upcoming fall tuition.
Need More Information? 
For questions about the Rutgers DSW Program call 848-932-8481 or Email Ali Abdul.
For application questions, contact Graduate and Professional Admissions at 848-932-7711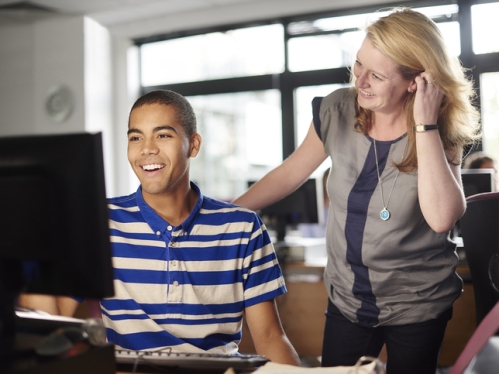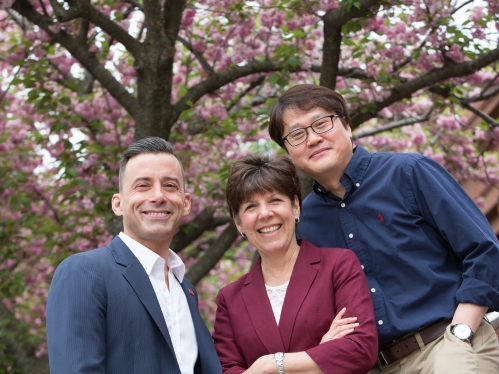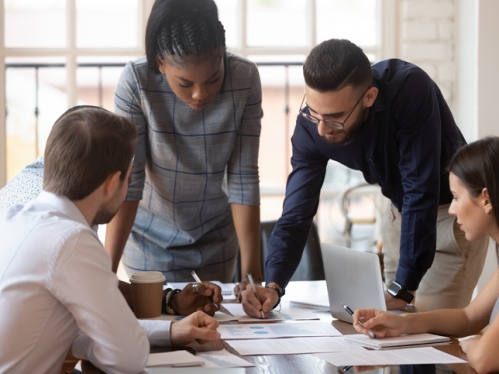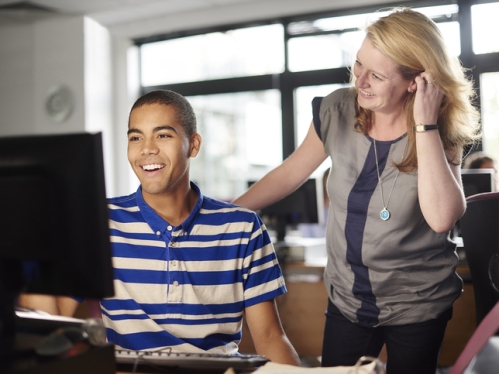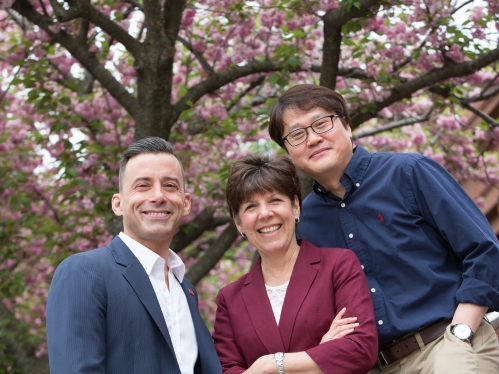 For many years, the Rutgers School of Social Work has offered a Doctor of Philosophy in Social Work (Ph.D.) for those interested in research careers, careers as tenure-track faculty in research universities, and other non-clinical settings. Since 2011, the Rutgers School of Social Work has offered a practice-focused, post-MSW doctorate in clinical social work (DSW) for practitioner-scholars interested in building and disseminating practice knowledge and developing into leaders in the field of clinical social work. 


Ph.D. programs in general, require approximately 15-20 courses (and a dissertation) and most are organized around quantitative research methods, research techniques, and statistics. Clinical theory and training is not the focus. The Ph.D. is especially appropriate for students wishing to learn quantitative research methods. If your career goal is to conduct social work research, you should consider the Ph.D. 


The Rutgers DSW does not privilege practice over research. The program values the integration of clinical wisdom, research findings and theory with post-positivist methods of knowledge-building such as case studies and qualitative research. At best, this model will potentially enrich research, as DSW students and graduates bring to Ph.D. researchers insight into the everyday, real-world practice problems that need practice solutions based on quantitative findings. 

The Rutgers DSW degree prepares you for clinical leadership. This could mean roles as a supervisor, administrator, or teacher. Though a full-time academic career is not a goal for many of our students, some have attained full-time faculty positions at colleges and universities such as Seton Hall University, Monmouth University, Saint Elizabeth College, University of Maryland at Baltimore, and Universidad Interamericana de Puerto Rico.  Others come to us already employed at institutions of higher education, seeking to increase their standing and positions within these settings. Many others attain part-time lecturer positions in MSW and BSW programs. Graduates know how to develop their ideas to produce meaningful contributions to the field such as articles, blogposts, and presentations at national and international conferences, which enhances their employability and value in a variety of social work settings. 

The program is very work/family friendly. Students enrolled in the Rutgers DSW Program are required to be on-site at the Rutgers New Brunswick campus for nine weekend residencies throughout the academic year. Weekend residencies are held once a month on Friday, Saturday, and Sunday from 9:00 AM-4:00 PM and consist of two three-hour modules. In person attendance is required. 

Classes and DSW faculty and staff offices are located at the Rutgers New Brunswick Campus at 390 George St., New Brunswick, NJ 08901. Our convenient location is just a two block walk from the New Brunswick train station. Restaurants and hotels are also close by to maximize efficiency for students during each weekend residency. 

The program is tightly structured so that all coursework and assignments logically and progressively lead to graduation in three years. It is expected that students will complete all work in that time frame. In short, no interminable doctoral work! And we offer careful and thoughtful academic support to promote steady and successful progress throughout the three years. 

DSW students are considered full-time students, however classes only meet one weekend residency per month, which makes the program accessible for working professionals. In between residencies, students work on their assignments under the consultation and supervision of faculty. 

In order to apply for the Rutgers DSW Program, students must meet the following: 

MSW from a CSWE accredited program (domestic students) 

MSW (or equivalent) from a comparable accredited program (international students only) 

Minimum 2 years post-MSW experience 

LSW, unless your field does not require licensure 

Ideal candidates will have an undergraduate GPA of 3.2 or above and a graduate GPA of 3.6 or  above. In additional the the admission requirements, applicants must submit a completed  application including three letters of reference, a personal statement, and writing sample. 

No. Our modular program along with our content and philosophy of teaching makes it difficult to compare and substitute courses with those of other programs. Further, the program is designed for everyone to move through as cohorts, thus it does not have the flexibility to transfer credits. 

Cohorts of up to 16-20 students are accepted every fall. 

Rutgers DSW students will receive hands-on teacher training from Rutgers School of Social Work faculty and regional and national practitioners. The Rutgers DSW curriculum is designed to help students: 

Recognize the links among theory, research, practice, and policy 
Engage in critical thinking and analysis 
Directly apply scholarly knowledge to various clinical practice contexts 
Tolerate uncertainty and ambiguity and view these elements as part of the process of knowledge development 
Be socialized to scholarly processes and practices 
Develop clinical expertise with a particular population or in a substantive area 
Develop and disseminate scholarly knowledge in academic journals, conference presentations, and innovative websites