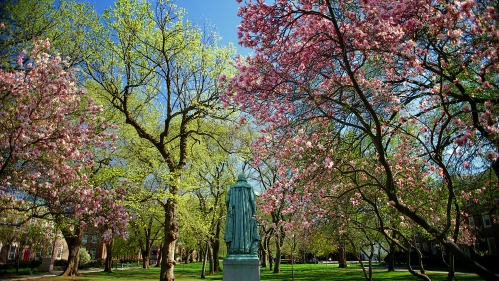 Meet the 2023-2025 IIDEA Committee
Click on each person's name below to learn more about their research and interests relating to IIDEA.
I am delighted to team up with other committee members and help inform the Dean and other leadership personnel on policy and practices that assist students, staff and faculty in feeling and knowing that they are valued. A member of the School of Social Work should not have the slightest worry that their identity may threaten their growth, achievement, sense of self-worth or safety.

I have worked at the Center for Research on Ending Violence (formerly the Center on Violence Against Women and Children) for just over three years. I am also a graduate student in the Master of Communication and Media program at the Rutgers-New Brunswick campus. Up until my time at Rutgers, I was a staff member at an interesting mix of colleges and universities: a private, single-sex, historically Black college, a public research university and a private alternative healthcare university. 

Serving as staff representative on the IIDEA committee, I look forward to drawing upon the concerns of my colleagues and my personal and professional experiences to proactively surveil social blind-spots, maintain equitable pathways to success and promote professional, academic and personal well-being.

Antoinette Y. Farmer (Ph. D., University of Pittsburgh, 1991) focuses on research that examines the social and interpersonal factors that affect parenting as well as how parenting practices influence adolescent high risk behaviors, such as delinquency and substance use. This research agenda has been greatly influenced by the work of Jay Belsky, and she has also modified his ecological model as reflected in her research examining the buffering effect of social support on the relationship between parenting stress and parenting behavior. Her work in the area of parenting has led her to develop and test models to determine what variables may mediate the relationship between parenting and adolescent outcomes. She is also beginning to examine the effects of fathers' parenting practices on adolescents high risk behaviors. Her work has also examined the effects of religion/spirituality on adolescent high risk behaviors. In order to carry out her research agenda, she conducts quantitative data analysis using large national data sets. Her research has been published in Social Work, Journal of Social Service Research, and Children and Youth Services Review. She co-edited a special issue of the Journal of Social Service Research, which was devoted to informing researchers of the methodological issues confronting them when conducting research with minority and oppressed populations. She has also written several chapters on this issue as well, with the most recent appearing in the Handbook of Social Work Research Methods (2nd Edition). She has served as a consulting editor for Social Work in Education and on the editorial board for Children in Schools. Dr. Farmer has also presented at numerous national and international conferences.

I am pleased to join the IIDEA committee to represent the DSW program. As a clinician-scholar, diversity, equity, inclusion, and belongingness (DEIB) must be at the center of my work. I am fortunate to have a dual role as both a doctoral student and a Rutgers staff member at Counseling and Psychiatric Services (CAPS). In maintaining two roles, I am able to hear from students about growth areas for Rutgers in the way of DEI while also witnessing this in my own program.

As a clinical social worker, my focus has typically been on serving communities with marginalized identities who experience pervasive mood challenges, self-harm, or suicidality. Though many diagnostic criteria will focus on an individual and their role in their "disorder," my belief and perspective has always been that symptoms are typically a result of larger issues within a system. As such, I sit on many consultation teams where I push myself and colleagues to look for system-related impact in their clients. In doing so, we hold ourselves accountable to move beyond individual interventions to also focus on creating systems, communities, and cultures of well-being.

The majority of my career has focused on bringing justice to populations and communities that are routinely and systemically marginalized. As a trans/non-binary person, I have seen the immense impact of systems that do not recognize your existence or demean your value. As a white person, I know I am responsible for pushing back against white supremacy so those who have been fighting for so long are not alone. Above all, my commitment is to create a culture and community of belongingness where people of every identity feel welcome and represented.

I wanted to join the IIDEA Committee because it is essential that as social work researchers, scholars, and leaders there is space for PhD students to voice desires and methods for change towards a more inclusive, intersectional, equitable, and anti-racist learning and working environment. I am honored to be the bridge between faculty, administration, and the PhD students. As a board member of the Doctoral Student Association and committee member of the Student Planning Committee on Anti-Racism, it is a goal of mine to ensure that the curriculum and research we are being taught and are putting out into the world aligns with the IIDEA statement and actions. As a White woman, I understand that part of my work is continuously listening, learning, and ensuring that I am holding others accountable in making the world and my communities more equitable and I take that responsibility seriously in my clinical work, research, and personal life. I have enjoyed continuing this effort through the IIDEA Committee.
Past IIDEA Committee Members
2022-2023 Committee Members
Valentina Gil | MSW Traditional Program Student Representative
Julia Katz | BASW Student Representative
Alia Zarwi | MSW Non-Traditional Program Student Representative
2021-2022 Committee Members
Monica Grace Sanagustin | MSW Traditional Program Student Representative
Vimmi Surti | MSW Non-Traditional Program Student Representative
Angela Jones | BASW Student Representative
Tangela Sawyerr | DSW Student Representative
Iris Cardenas | PhD Student Representative
2020-2021 Committee Members
Brenda Collados | MSW Student Representative
Amos Koffa | BASW Student Representative
Kira O'Brien | DSW Student Representative
Sheila Borges Rajguru, PhD | Research/Academic/Educational Programs Representative
2020-2023 Committee Members
Edward Alessi 

| Faculty Representative

V. DuWayne Battle

 | Faculty Representative

Elsa Candelario

 | Faculty Representative

Jacquelynn Duron 

| Faculty Representative

Christine Morales 

| Faculty Representative

Cathy Thompson-Fix

 | IFF Staff Representative

Emmy Tiderington

 | Faculty Representative