Enjoy the flexibility and convenience of online learning
Rutgers School of Social Work's 100% Online Master of Social Work (MSW) degree program is designed to allow professionals to grow their credentials and seek further career advancement in their field from anywhere in the country, at their own pace.
Through flexible, asynchronous online assignments and field education practicum hours, you'll graduate confident you have the wisdom and experience it takes to change people's lives, both broadly across the profession and in your focused area of expertise.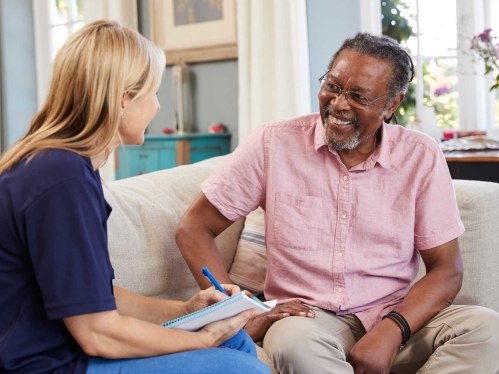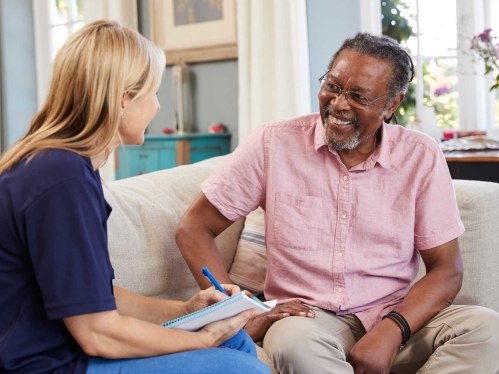 Online MSW Program Information

 
Online MSW students can complete their degree, including valuable field experience, in either two or three years.
The 100% online format offers the same deep sense of community as other Rutgers School of Social Work programs. You'll get the same engaging content taught by accomplished faculty—the only difference is that you'll turn in assignments and connect with peers and professors virtually, through interactive quizzes, modules, readings, and online discussions.
As a cohort program, the online MSW allows students to forge lifelong relationships in a supportive, collaborative environment, learning new perspectives from peers of various professional backgrounds while focusing their education on their goals.
Structure and Curriculum
Students pursuing an online MSW from Rutgers can choose a two-year full-time option or a three-year part-time option. Each involves 60 credits, while those admitted to the Advanced Standing program complete 39 credits.
Online classes are held asynchronously, meaning students aren't required to attend fixed meeting times. Online MSW students will instead complete self-directed assignments with regularly scheduled due dates and interact with faculty and peers via virtual discussions and web-based technologies.
The two-year online MSW program requires completion of an intensive course load, including field hours starting in your first semester, while the three-year option starts field practicums in the third semester.
Find complete degree requirements for the 100% Online MSW below based on your desired starting semester.
3 Year 100% Online Curriculum (2023)
2 Year 100% Online Curriculum (2023)
Advanced Standing Curriculum (2023)
Additional Links
See a complete list of MSW course offerings. Note: courses are available online based on availability and demand. Current MSW students: access Canvas.
Field Education Component
Completing field education hours in an appropriate professional or clinical setting is essential to your social work graduate education. To meet the needs of students in the 100% Online MSW program, Rutgers leverages relationships with agencies all across the country.
Field practicum requirements consist of generalist and advanced clinical placements, where you'll acquire core competencies in important client-facing and administrative practices. Depending on whether you're following the two-year or the three-year program, you'll begin your field hours either in your first or third semester.
Two-year online MSW: 11.25 hours/week generalist, 16.75 hours/week advanced clinical
Three-year online MSW: 11.25 hours/week generalist, 13.5 hours/week advanced clinical
Advanced Standing online MSW: 13.5/hours a week in the first through fourth semesters
Review further information about the 100% Online MSW program's field education component.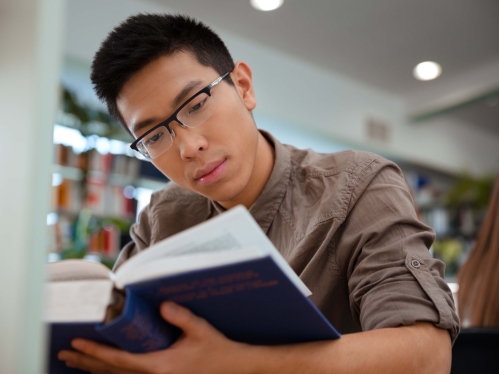 Certificate Programs
Once admitted to the online Master of Social Work program, students may also apply to earn one of our available specialized certificates.
Through field placements and coursework in the area, earning a certificate alongside your degree customizes your MSW education to your professional interests.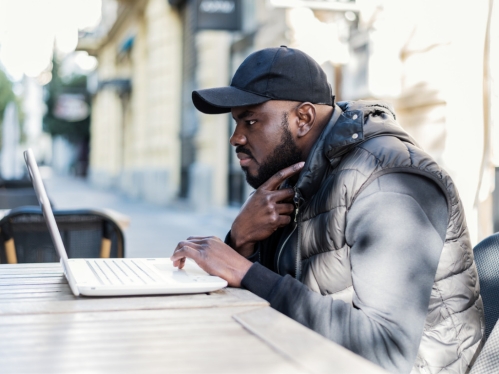 Advanced Standing Online MSW
If you hold an accredited undergraduate degree in social work, you can shorten the time it takes to earn your MSW online by applying to the Advanced Standing track. Students in the Advanced Standing program can complete degree requirements in just four semesters.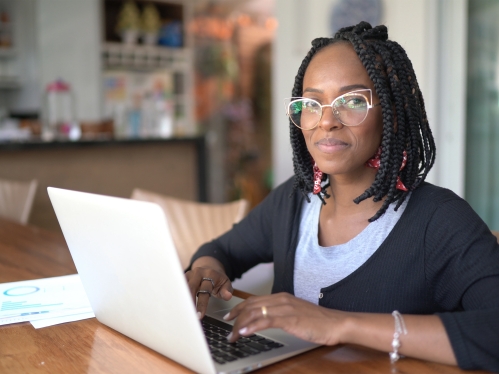 Other MSW Program Formats
Our other Master of Social Work degree programs can be just as personalized as the 100% Online MSW:
Traditional, On-Campus Program

—Customize your MSW degree to your professional aspirations with one of five areas of emphasis.

Blended Online Program

—Begin your MSW online asynchronously, with in-person courses commencing in the third year. A synchronous online field seminar will begin in the third semester.

Intensive Weekend Program

—Complete online assignments alongside a flexible field placement, meeting once a month with a cohort.
Tuition and Financial Aid
Students in the 100% Online MSW program pay a fixed credit price regardless of residency. The cost per credit is $1,007. Depending on the semester and the number of credits taken, the approximate cost per semester ranges from $4,532 to $11,077. Please note that if you are a Rutgers employee, the 100% Online program is not covered by the tuition remission program.
You'll also automatically be considered for merit-based scholarships when you apply to the online master of social work program.
Review complete information about MSW tuition and fees.
How to Apply to Rutgers' Online Master of Social Work
Applications for the 100% Online MSW program are accepted for the spring, summer, and fall semesters. Review priority application deadlines and learn more about admissions requirements and the application process.
For any other questions, contact the 100% Online MSW program staff.
Learn More About the 100% Online MSW Program
Empower yourself to advance or change your career on your own time with Rutgers' 100% Online MSW degree program.
Take the next step to a personalized, research-driven MSW degree by reviewing admissions requirements. Ready to apply? Begin your application.