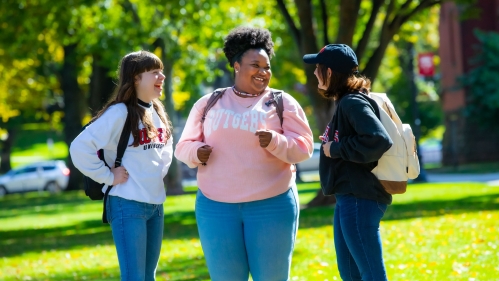 Traditional On-Campus MSW Program
The traditional, on-campus Master of Social Work (MSW) is ideal for many students. With a critical field education experience and the ability to focus your degree in areas you care about, this program option prepares you to make a difference in the lives of the most vulnerable members of society without missing out on Rutgers' in-person campus culture.
Rutgers' traditional, on-campus MSW gives students the flexibility to choose from a schedule of daytime classes and a full complement of evening classes, and is offered at all three Rutgers locations: New Brunswick, Camden, and Newark. Additionally, a selection of online and synchronous remote courses are available for students choosing the on-campus option.
MSW Program Information
If you are a full-time student, you can complete the on-campus program within two years. If you study part time, you can complete the program in three or four years.
Including the invaluable field education component and courses in your specialization and area of  emphasis, the on-campus Master of Social Work program requires 60 credits.
Learn more about MSW requirements, including course lists. Review the traditional on-campus MSW program curriculum (2 year and 4 year options).
Field Education Component
Rutgers' Master of Social Work programs provide robust field education opportunities. Students are placed with one of approximately 1,000 field agencies throughout the state of New Jersey and beyond.
Supervised by experienced field instructors, students in the MSW field practicums work alongside professional social workers to acquire core competencies and bolster their resume on the path to licensure, professional development, or further education.
Learn how the field education experience prepares you for professional social work.
Degree Specializations
Our career-oriented specializations prepare MSW students for the challenges of today's clinical settings or human services environments. In the second half of the on-campus program, you'll select one of the following specializations:
Clinical Social Work
Management and Policy
Areas of Emphasis
Choosing an area of emphasis for your degree allows you to focus on acquiring marketable skills in a topic, population, or specialization that you wish to study further. You'll work towards your area of emphasis in courses and field placement experiences that you plan yourself.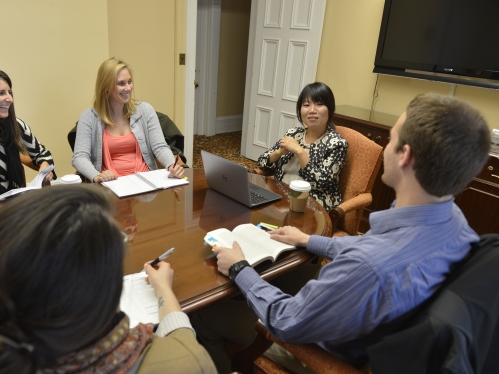 Certificate Programs
We offer several certificate programs for you to pursue alongside your MSW. Each program is uniquely designed to prepare students for certification and in some cases, licensure, in key areas of the practice. You'll gain the essential knowledge in your specialty and distinguish yourself in the job market, often through a combination of additional coursework and in your field placement.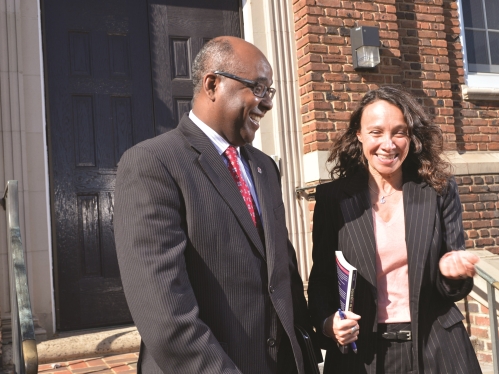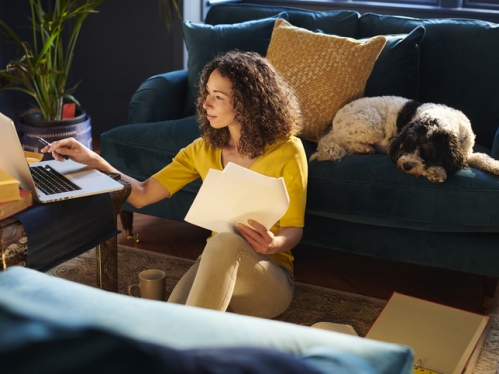 Learn More
Other MSW Program Formats
While the traditional, on-campus program is the most popular, our flexible and affordable MSW degree program can be completed in several formats:
Fully Online Program—All coursework is completed online alongside a field education component beginning in the first semester
Blended Online Program—Asynchronous learning combined with in-person courses and field education in the third year
Intensive Weekend Program—Meet once a month and complete online assignments concurrently with a manageable field education schedule 
Whatever your lifestyle, our MSW is designed to fit your schedule. It's the same degree with the same access to our dynamic faculty, large selection of courses, and diverse student body.
Master of Social Work Tuition and Fees
Along with merit-based scholarships, Rutgers School of Social Work offers paid research assistantships and need-based scholarships to MSW students.
Review complete MSW tuition information and the financial aid support available.
Learn More About Rutgers' On-Campus MSW
Rutgers' top-ranked Master of Social Work program is designed to honor inclusion, equity, and advancement in the pursuit of social justice and service to society in policy, academic, clinical and corporate settings. 
To get ready to apply, review admissions requirements and application information.
For more about the on-campus MSW, email the Rutgers admissions team at admissions@ssw.rutgers.edu. Or, apply today.