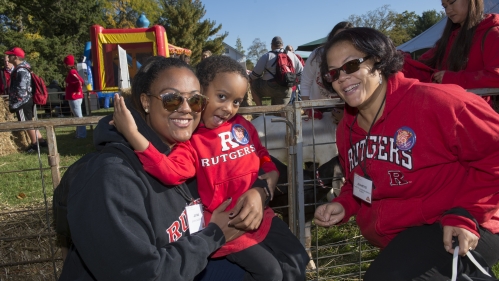 Certificate in Promoting Child and Adolescent Well-Being (ChAP)
The ChAP Certificate prepares students to work with a variety of child and youth populations in many different settings (health, mental health, child maltreatment, schools, etc.).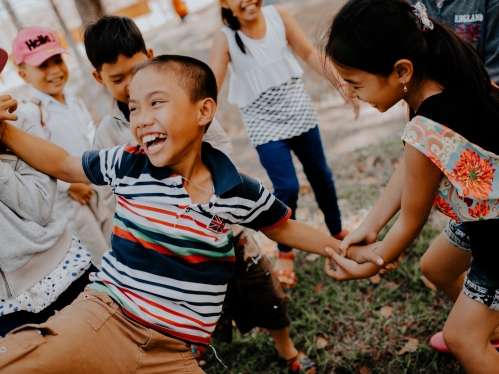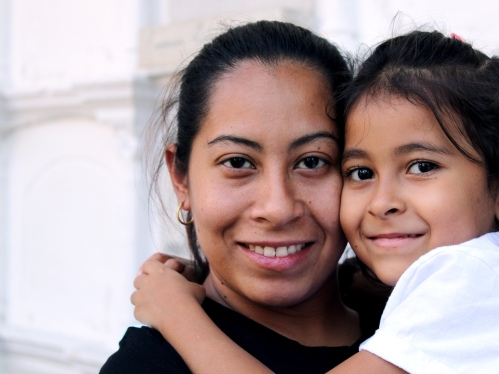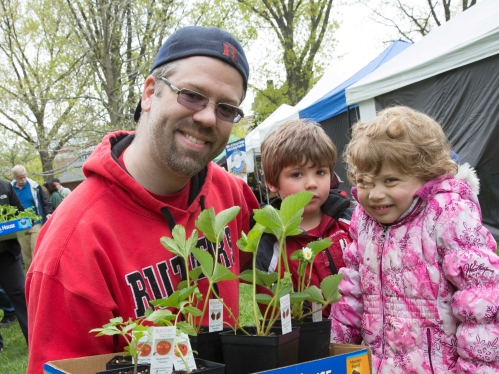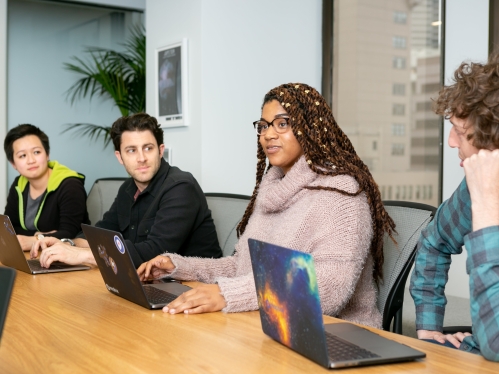 Frequently Asked Questions
This Certificate program is directed by Dr. Cassandra Simmel, Associate Professor and coordinated by Dr. Margaret O'Donoghue, Assistant Professor of Professional Practice, both at the School of Social Work. They also work closely with Student Affairs and Field Staff at all three campuses to coordinate this program.

ChAP is the Certificate on Promoting Child and Adolescent Wellbeing. It is called the Child and Adolescent Program (ChAP) for short.

No, these are optional programs that students can elect to apply to if that have an interest in a particular area/population/topic that is addressed by one of the Certificate programs.

ChAP focuses on many topics related to children, youth, and their families, across multiple settings. Topics range from child maltreatment to mental health to gender and sexual diversity (and many more!). Students might work in various settings such as schools, hospitals/health care, juvenile justice, child welfare, local agencies, and many more.

Students can apply to two Certificate programs, which means completing two separate applications. But students can only enroll in ONE Certificate. Because each Certificate has its own Field and curriculum requirements, it is not possible to do more than one Certificate.

MSW students in Traditional or Blended program (regular or Adv. Standing) 2, 3 or 4 year programs; Dual Degree students should contact ChAP for compatibility.

Yes, Advanced Standing students are eligible to apply. 

ChAP accepts students from all three campuses: New Brunswick, Newark, and Camden.

ChAP is not currently open to IW or online students, though we are looking into expanding it.

Applications to all Certificate programs are available in the Fall semester. Students are strongly encouraged to attend Open House and Certificate Forums in which they can meet with ChAP faculty and learn more about Certificate programs. Notification about Certificate Forums and the online portal to complete applications is disseminated via periodic email/bulletins from Student Affairs.

Although we don't have a set restriction on the number of students we will accept, we do try to base enrollment on the number of appropriate Field Placements we have available.

Applicants from the traditional MSW program are generally notified in early December; Advanced Standing students are generally notified in late April/early May.

The Certificate in Child and Adolescent Well-Being (ChAP) provides a limited number of scholarships through a competitive application process open only to ChAP students.  The overarching goal of this program—entitled the Rutgers University Behavioral Youth (RUBY) Collaborative, a Behavioral Health Workforce Education and Training (BHWET) Program, funded by the Health Resource Services Administration—is to build capacity to address behavioral health challenges in adolescents and transition-age youth (TAY).  RUBY students interprofessionally collaborate with graduate students from Rutgers' School of Nursing (SON) and School of Health Professions' Department of Psychiatric Rehabilitation and Counseling Professions (SHP) in specialized community agency settings to learn about clinical interventions that integrate medical and behavioral health care for at-risk adolescent and young adult populations. The RUBY Collaborative program also emphasizes specialized advanced learning, training, and supervision opportunities for students and their field supervisors. Students who are selected for the RUBY Collaborative receive a stipend for their participation in the year-long program.

Interested students apply for the MSW certificate in ChAP the academic year before they begin their advanced year internship. If they are accepted into the certificate, they will then have the opportunity to apply for the RUBY scholarship. Information about ChAP and the RUBY project is available by emailing childcertificate@ssw.rutgers.edu.

In early spring ChAP Certificate Program faculty will be holding orientation sessions via Zoom, for accepted students.

Yes, there are four required Certificate courses, encompassing policy, practice, and HBSE domains. Please see the Info Sheet/website for more details.

Yes, ChAP is open to both.

Yes, the ChAP courses are open to all students; all students interested in the course topics are encouraged to enroll in the courses. Non-ChAP students can also develop an Area of Emphasis if they wish, to tailor some of their interests and coursework with a focus on children and youth.

ChAP students are required to participate in brief, periodic Canvas Discussion groups during the spring and Fall semesters. ChAP students interact with others in their "Peer Teams" about their field placements, etc.

Yes, students who successfully fulfill all of the requirements of the Child and Adolescent Well-being Certificate will receive a Certificate at graduation; their transcripts will also indicate that they earned a specialized Certificate.