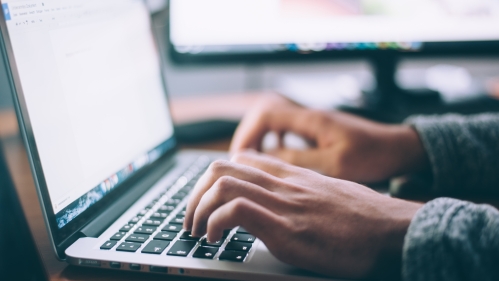 Blended Online MSW Program
The most affordable online option for New Jersey residents, the MSW blended online program offers significant flexibility, as well as the benefits of a live classroom experience to acquire advanced practice skills and competencies.
The blended online program is completed in three years. In the first two years, classes are offered online in an asynchronous format and include regularly scheduled assignments and due dates. In the third semester, when field work begins, students will participate in a synchronous online field skills seminar that will meet at a designated time four times during the semester. For in-person courses, students can choose from a flexible schedule of daytime and evening classes at any of our three campuses in New Brunswick, Camden, or Newark.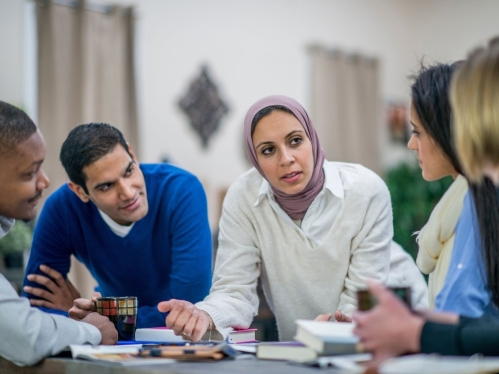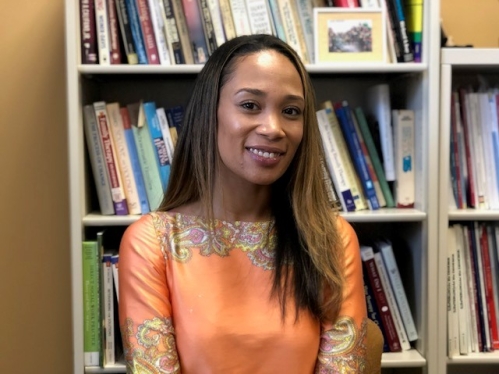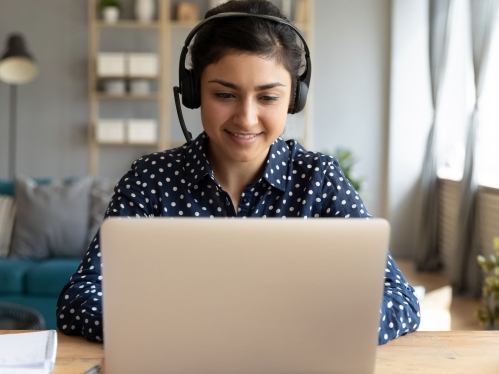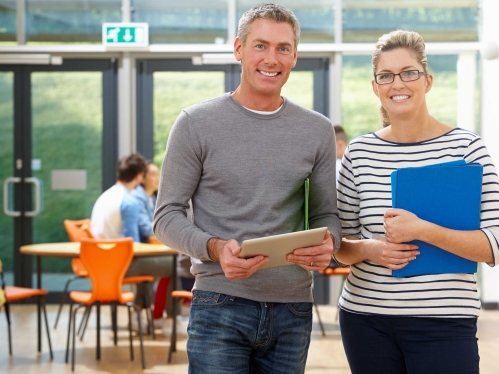 Our online courses in the blended program are asynchronous, which means that they are not typically held during a fixed meeting time. However, students have regularly scheduled assignments and due dates, just like in a traditional classroom, and students and faculty interact via threaded discussions. Some courses, however, will offer opportunities for synchronous contact with faculty and/or students. For instance, some faculty may hold 'live' office hours where they can be contacted via webcam or chatroom. Other courses may have group assignments, where students will have to work together. Finally, some faculty may hold optional 'live' sections where students come together via webcam or audio technologies.

Sections will be capped at 25 students per online class. This relatively small size ensures that students will receive individualized attention from instructors and that the courses are highly interactive. In asynchronous online classes, most interaction takes places between instructors and students through threaded discussions.

The most successful online learners are self-motivated and self-disciplined. Because of the flexibility of online learning, students must be extremely responsible about budgeting their time. The online environment requires strong communication skills. An online learner must be comfortable using nonverbal skills to present information and respond to feedback. Finally, the most successful online learners are very comfortable with technology, have consistent and reliable access to the internet, and have the willingness to address problems related to technology. 

The Blended Online MSW program is subject to the same rigor and requirements as the School of Social Work's on-campus degree program, accredited by the Council on Social Work Education.  Courses are taught by Rutgers faculty and adjuncts, and students are graded by the same standards as all other students.  The only differences are the 3-year course sequencing format and number of online courses offered. 

Students in the Blended Online Program earn a Rutgers University School of Social Work degree.  There will be no mention of your participation in a blended (ie. online and traditional classroom) program.

Absolutely! We encourage blended students to utilize all the Rutgers University on-campus facilities. As with traditional students, there may be times when you are encouraged and/or required to go to the libraries or attend an on-campus event.

Yes. Blended students are required to attend an in-person orientation on the New Brunswick campus. Orientation typically takes place in late August.

Please visit http://onlinelearning.rutgers.edu/technical-requirements (Unsecure link: Warning: Potential Security Risk Ahead) to ensure that you fulfill the technical requirements.  Most up-to-date computers and modems fulfill these requirements. Some courses may require a webcam and/or microphone. In these cases, students will be notified at registration.  Please note that the Blended Program offers 24/7 technical support.