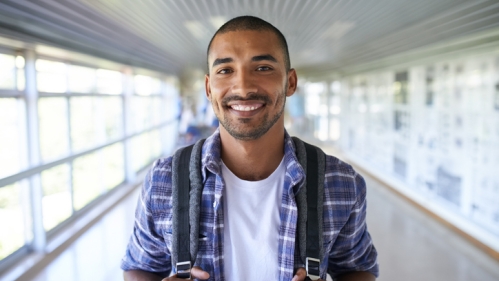 Latina/o/x Initiatives for Service, Training, and Assessment (LISTA) Certificate
Latina/o/x Initiatives for Service, Training, and Assessment (LISTA)
Rutgers' Master of Social Work (MSW) Certificate Program in Latina/o/x Initiatives for Service, Training, and Assessment (LISTA) was designed to give future practitioners the ability to provide culturally informed and responsive services to Latina/o/x populations.
According to the U.S. Census Bureau's 2021 estimates, approximately 20.9% of New Jersey's population and 28.9% of New York City's population are Latina/o/x. As these communities grow, knowledgeable social workers who specialize in serving them will see career opportunities across a variety of sectors such as healthcare, schools, family services, local government, and more.
Earning a LISTA certificate alongside your MSW degree ensures you can practice evidence-based, culturally responsive strategies that benefit the lives of Latina/o/x  populations in the greater NYC area and beyond.
In this video, Francesca Baroni shares her experience as a LISTA student and how it prepared her for her career. Watch Now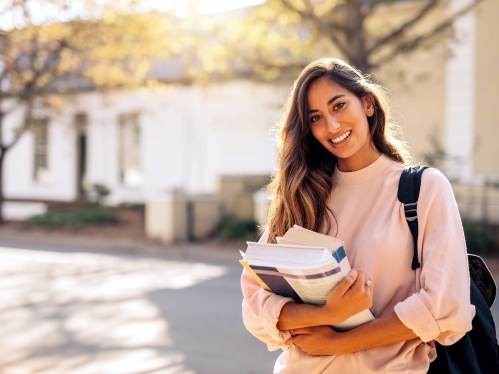 Program Information
The MSW Certificate in LISTA aims to meet the need for social work practitioners trained in issues and contexts specific to Latina/o/x populations. You'll learn to adapt evidence-based interventions and assessments for social work practice with Latina/os. In addition, you will learn about new models of culturally informed practices with Latina/os. The LISTA Certificate program builds these skills through real-world experience:
LISTA requires four courses to provide education on effective, culturally responsive social work practice:

Latinos: Culture, Community, and Social Welfare
Social Work Practice with Latinos
Advanced Clinical Practice: Behavioral Health with Latinos (required for students with a clinical specialization)
You may choose from an approved list of electives as your final course (or final 2 courses if a student with a MAP specialization).

Internships in Latina/o/x serving agencies
Experiential learning through opportunities to study abroad in Latin American countries
Access to a community of alumni professionals for mentoring relationships through the LISTA Links mentoring initiative
Eligibility
This program in Latina/o/x social work practice can be pursued by students:
Whether you earn your MSW online or in person, the LISTA Certificate extends your social work training and enables you to gain practical experience in providing service to Latina/o/x communities.
MSW Certificate Program Curriculum
The Latina/o/x social work certificate program consists of four courses in addition to your MSW requirements. Depending on your MAP or CSW specialization track, you'll take courses that build skills relevant to your future career.
Social Work Internship Serving Latina/o/x Communities
If you earn a LISTA social work certificate alongside your Master of Social Work, you'll spend your field placement in an internship working for an approved agency that serves Latina/o/x populations.
Through your LISTA-specialized field education, you'll gain hands-on experience developing your ability to engage with Latina/o/x individuals, families, and groups. You'll also put into practice social work interventions or initiatives that aid the Latina/o/x community, interpreting the impact of sociopolitical and cultural factors while acknowledging clients and communities as experts of their own lived experiences.
LISTA Social Work Certificate Scholarships
In addition to paid assistantships and financial aid offerings through the School of Social Work, students in the LISTA Certificate program can compete for various annual scholarships and stipends.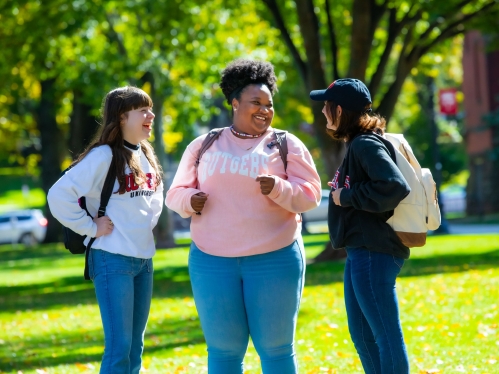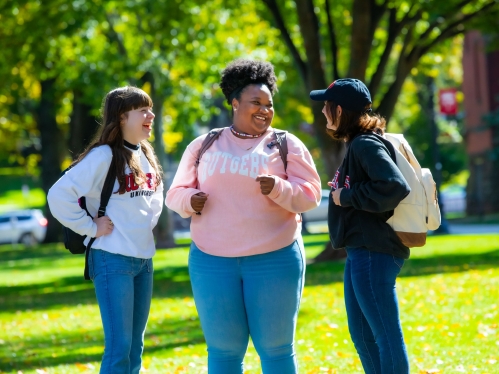 Scholarships
The LISTA Certificate Program offers multiple annual scholarships and stipends directly through the School of Social Work. Awards and stipends are distributed during the fall semester and all LISTA certificate students are automatically considered to receive one of the available awards. For students seeking additional scholarship support, or who may not be eligible due to SSW procedure, are welcome to apply to any public opportunities that are available below. 
Apply to the LISTA MSW Certificate
Rutgers' LISTA Certificate program advances and demonstrates to future employers your effectiveness and breadth of experience working with Latina/o/x populations as a social work practitioner. Review MSW application requirements to get started.
Apply to Rutgers' LISTA Certificate Program as an Advanced Standing MSW candidate from February 15-April 15.  Click here to access the application.
The application period varies for prospective students interested in earning an online MSW with a LISTA certificate. When you apply to the Blended or 100% Online MSW, indicate your interest in LISTA, and the program director will provide application information separately.
For current Traditional MSW or Blended MSW program students entering advanced field the following year, the application period begins in the fall.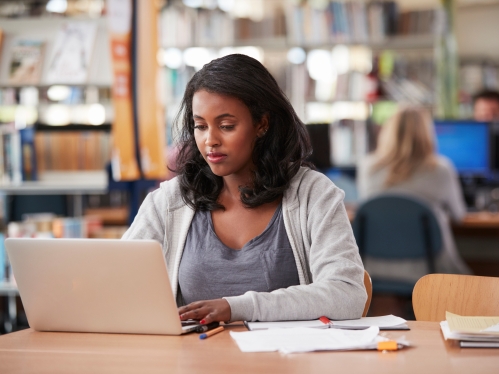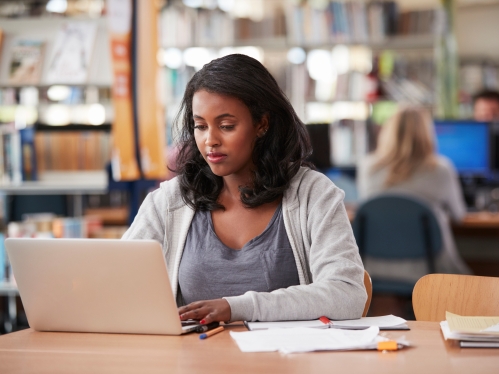 As a certificate, LISTA requires four courses: 

[549]: Latinos: Culture, Community, and Social Welfare
[503]: Social Work Practice with Latinos
[568]: Behavioral Health with Latinos (required for LISTA students with a clinical specialization)

You may choose from one (or two if in the MAP specialization) of the following courses:

[543]: Social Work Practice with Immigrants and Refugees
[546]: Spanish for Social Workers
[544]: Poverty, Inequality, Discrimination & Public Policy
[545]:  Global Social Work and Social Development
[585]: Advanced Contemporary Policy: Economic Justice for Families and Communities
[594]: Environmental Justice and Social Work
[533]: Study Abroad

Browse the list below for descriptions of each required course or download a copy of LISTA's curriculum at-a-glance to understand how these courses will fit within the MSW program and in a suggested order to take them. Students will also participate in select field placements, view the LISTA Field Goals. 
Students in the 100% Online and Blended MSW programs follow a similar curriculum but course offerings may vary based on availability and demand. Students will receive specific course registration information from their academic advisor.
LISTA Field Goals
By the end of the field placement, LISTA students should be able to demonstrate culturally informed and responsive skills.
This course examines aspects of service delivery to Hispanic populations at both the macro and micro levels.  Students will develop knowledge about aspects of Latino culture that are relevant to the development of cultural competency.  They will develop skills in providing evidence-based culturally relevant practices in services to this group.

This course provides an overview of Latino peoples in the United States.  It examines concepts and theories that apply to ethnicity, racial and social identity, and acculturation as they apply to the various Hispanic groups in the United States.  It begins with brief histories of the major Hispanic groups and the political and social forces that provided the impetus for their location/relocation here.  It continues with the cultural similarities and differences among the groups.  Also to be discussed, the current social and economic condition of Hispanics and specific problems related to their status in the United States. and implications for social work.  In addition, a model of viewing Hispanic identity will be presented as a basis for social work assessment and intervention. 

This course will examine advanced social work practice with Latinos. Emphasis is on the application and adaptation of evidence-based interventions with Latino/a/x survivors of abuse and trauma, individuals with substance use disorders and/or mental illness, and individuals who identify as LGBTQ . The course analyzes the impact of immigration and migration as well sociopolitical and cultural factors on social work practice with Latinos.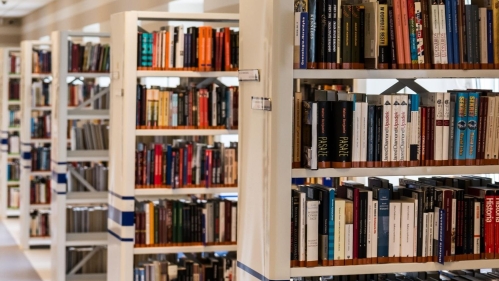 Support the LISTA Certificate Program
Make a gift to the LISTA Certificate Program or the Raymond and Fontaine Sanchez Mayers Endowed Fellowship for Social Work in Hispanic Communities to support our students.
LISTA Links
Latino/a/x Initiatives for Service, Training, and Assessment (LISTA) Certificate Program students will have the opportunity to be voluntarily paired with Rutgers Latino/a/x Social Work alumni through the LISTA Links mentoring program. This program will help to strengthen the networks of LISTA students and alumni. It is expected that students will engage in learning-based relationships with alumni that contribute to their professional development, specifically in cultural awareness and responsiveness in their work with Latinx communities. In addition, Latina/o/x alumni will become positively engaged with Rutgers School of Social Work and with LISTA through their participation as mentors.
A primary goal is to provide professional guidance and support for students as they develop their skills and abilities to work with Latina/o/x communities. Mentors will provide insights about career options; offer a glimpse into career realities; suggest workshops, conferences, and professional associations; and offer an opportunity for the student to expand their professional network. Mentees and mentors are matched based on a range of criteria which may include career interests, geographic location, and personal preferences. An information session for mentees will be held via Zoom at the start of the Fall semester to review expectations and to answer any questions. You will receive the zoom link prior to the session.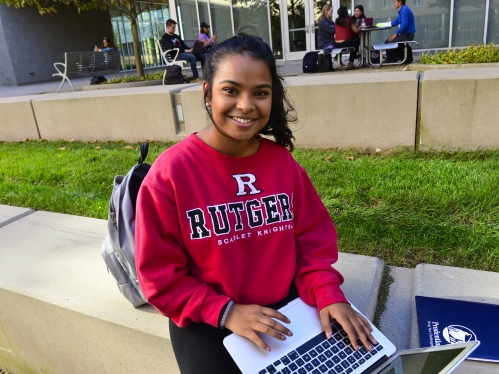 Seeking Agencies for MSW Field Placement
Rutgers School of Social Work is seeking agencies that would like to provide field placements and stipends for MSW students, many bilingual, who have special training in working with Latina/o/x and Spanish-speaking populations.
If you would like to provide a sponsored MSW field placement for a LISTA student, please contact Elsa Candelario at elsa.candelario@rutgers.edu.
Community Advisory Board
The Rutgers School of Social Work maintains a community advisory board for its LISTA Certificate Program. Board members play a critical role in ensuring the LISTA curriculum reflects the dynamic needs of the Latina/o/x communities and continues to grow the skills of culturally responsive social work practitioners. 
Dr. Sheila Borges Rajguru is a Research Development professional at Rutgers University, School of Social Work (SSW). She leverages her multi-disciplinary 15+ year training to enhance the SSW's sponsored programs enterprise. At Rutgers University (B.A.) and NYU (M.S.), she worked on microbiology/immunology research prior to earning her doctoral degree from Columbia University, Teachers College in K-12 STEM education. There she co-developed and implemented an intervention on how to (re)build trusting relationships between teachers and their culturally, linguistically, and economically diverse students using social capital theory as a framework. Previous positions include working as a STEM Educator/Faculty preparing the next generation of scholars, providing professional development to international educators, and serving as an engineering education investigator and program director on federal, corporate, and foundation grants.

Dr. Borges Rajguru also has served as a federal panel reviewer. Furthermore, she is an executive board member for the Northeast Association for Science Teacher Education, and has been interviewed by ABC News & 5T Jewish Times. Dr. Borges Rajguru is an invited keynote, national, and international speaker in the areas and intersection of STEM, K-12 and higher education, and Diversity, Equity, and Inclusion initiatives.

Dr. De La Cruz, BA in Political Science (Rider University), MSW (Rutgers University), and DSW (Rutgers University), is a Licensed Clinical Social Worker in NJ. She completed a Post-Graduate Certificate in Family Therapy at The Multicultural Family Institute, Inc. in Highland Park, NJ. Having originated from an underprivileged background and being a child of an immigrant family herself, Dr. De La Cruz's education and work has been motivated by her desire to support traditionally underserved populations. Towards that overarching goal, she has worked with Latino advocacy nonprofit agencies. She currently serves as Executive Director for the Latino Action Network Foundation. Her clinical experience includes providing emergency screening of persons in mental health crisis at an inner city hospital, outpatient and in-home child and family therapy, and clinical consultation for nursing homes with primarily Spanish-speaking residents. In addition, she has extensive experience working in the prevention of child sexual abuse by conducting forensic evaluations, individual, group and family therapy at an intensive outpatient program for court mandated youth who have sexually abused and/or have fire setting behaviors. Currently, Dr. De La Cruz coordinates the psychological treatment of child sexual abuse survivors and their non-offending families in Hudson County, NJ. As a Practitioner Scholar, her research interests focus on systemic approaches to the prevention and treatment of sexual abuse, and the healing of intergenerational trauma in families through the use of mindfulness based psychotherapies, play therapy, multi-systemic family therapy, as well as the political empowerment of Latinos in NJ.

Delia de la Vara is UnidosUS' Senior Vice President for Development and Strategic Initiatives. In her 20+ years with UnidosUS, she has held various roles helping the organization achieve its mission of creating opportunities for Latinos in the U.S. and honing her expertise in nonprofit capacity-building, leadership and organizational development, partnership development, fundraising, marketing and brand management, community outreach and engagement, communications, and event production. 

Delia is a member of the UnidosUS Executive Leadership Team, responsible for implementation of institutional priorities. She contributes to strategic, organization-wide initiatives; efforts to test and explore new initiatives; strengthened messaging and visibility, and leadership discussions on the future growth and operations of UnidosUS. 

Currently, Delia's core responsibilities include leading fundraising efforts and strengthening the organizations fundraising culture and expertise through creative strategies that leverage UnidosUS community impact with strategic funding partnerships. General support from corporate and foundation partners as well as individual donors support UnidosUS core operations and special initiatives including critical support of UnidosUS' response to the health and economic crises caused by the pandemic. 

Most recently, Delia led the UnidosUS 50th Anniversary Campaign for Equal Opportunity, a signature fundraising initiative to raise $50 million to mark UnidosUS legacy of contributions, as well as, affirm and structure its ability to be a valued resource to the Latino community and the country in decades to come. The Campaign closed December 2020 surpassing its goal raising over $57 million. As part of the 50th Anniversary efforts Delia also led a 3-year initiative that resulted in the organization reaffirming its mission and work, and the launch of an historic name change in anticipation of the organization's 50th anniversary.  

She also manages the UnidosUS Corporate Board of Advisors, a group of senior executives from key Fortune 100 corporations who convene to advise UnidosUS on key issues and initiatives as well as seek UnidosUS counsel on industry matters impacting the Latino community. 

From 2006-2018, Delia served as Executive Producer of the ALMA Awards® presented by UnidosUS, the only nationally broadcast English-language entertainment television special celebrating Latino contributions to film, television, and music. Delia led efforts to relaunch the ALMAs under the leadership of the then-new CEO, Janet Murguia. She is also collaborating with colleagues in the Communications and Marketing team to reimagine UnidosUS future work to impact and influence the entertainment and media sector through stories that accurately reflect the Latino narrative, recognize Latino accomplishments in front of and behind the camera, and demonstrate the value of diversity and inclusion. 

In previous roles with UnidosUS, Delia served as Vice President of Affiliate Engagement overseeing the nationwide community-based network of over 250 Affiliates, implementing the organization's regional strategy to strengthen relationships and engagement with the network, and developed and managed the UnidosUS Affiliate (Advisory) Council. She served as Vice President of Strategic Communications where she was (and continues to be) responsible for generating the largest source of unrestricted revenue for the organization and managing an $8M budget and played an instrumental role in the organization's 2005 re-branding initiative.  Delia began her career with UnidosUS in 1998 in Affiliate Relations. 

Marlene Laó-Collins is Executive Director for Catholic Charities Diocese of Trenton, a faith-based, social impact organization that offers assistance to prevent homelessness, reduce hunger, stabilize people with mental and substance use disorders through integrated health services, address trauma and domestic violence in specialized children and family services, anti-human trafficking program, as well as legal immigration services.  While predominately in Mercer, Burlington, Monmouth and Ocean Counties, there are ancillary programs in Southern New Jersey. Marlene provided leadership during arduous unprecedented times such as the Super Storm Sandy and COVID-19 pandemic.  She and her leadership team remained focused on keeping the doors open for those who count on the services while also ensuring staff safety. 

Before joining Catholic Charities, Diocese of Trenton Ms. Laó-Collins was director for social concerns for the New Jersey Catholic Conference, the public policy organization for the Catholic Bishops of New Jersey.  In this position she made recommendations to the bishops on public policy issues; testified at legislative hearings; and worked collaboratively with numerous state agencies and statewide advocacy groups on affordable housing, public assistance, poverty, child care, child welfare, health care and immigration. Marlene had 10 years of experience in state government, where she was involved in assisting in the management of state run programs such as Medicaid and welfare, and overseeing reforms in health care access for the poor, public assistance, child care and other programs. 

Ms. Lao-Collins served on numerous boards: Trenton Board of Education, NJ Advocacy Network to End Homelessness; St. Francis Medical Center, Trenton; the NJ Regional Equity Coalition; the Anti-Poverty Network of NJ; and the NJ Immigration Policy Network. She was co-founder and member of the Mercer County Hispanic Association and the Latina Women's Council. She currently serves as Vice Chair on Catholic Charities USA Board of Directors and on the Board of Robert Wood Johnson University Hospital, Hamilton.  

Marlene's greatest blessing was to be married to Michael Collins for 36 year, before he passed away May 4, 2019 and to be mother to two sons, Eric Michael and Abraham Francis.

She earned a B.A. in Business Administration from Rutgers University in New Brunswick and honorary degree of Doctor of Public Service from Georgian Court University (2021)

Elisa Neira is Deputy Commissioner at the New Jersey Department of Human Services, overseeing the Division of Family Development, the Commission for the Blind and Visually Impaired, the Division of the Deaf and Hard of Hearing, the Division of Disability Services and the Office of New Americans. 

Before joining the Department, Ms. Neira served as Director of Human Services in Princeton administering income-assistance and emergency housing services. She played a key role in leading Princeton's welcoming community efforts and was recognized for her work in building positive relationships between local police and immigrant communities. Ms. Neira also led the development and implementation of Princeton's first Community Needs Assessment to identify needs and service gaps of low-to-moderate income households. In 2016, she was selected for a Welcoming America Fellowship focused on building more inclusive and welcoming communities for immigrants and refugees. 

Ms. Neira's professional experience also includes working with adults with intellectual and developmental disabilities in community residential and day program settings and deaf, blind and deaf-blind individuals. She has a Bachelor of Arts in Social Work and Spanish from Rutgers University and a Master of Social Work from Fordham University. A native Spanish speaker, she was born in Ecuador and raised in Salem County. 

A graduate from Rutgers University with a BA in Psychology; Attended New York University where she received her Master Degree in Clinical Social Work; Received her Ph.D. in Clinical Social Work from the International University for Graduate Studies.

She has been an employee of PROCEED for the past 31 years.  She has been a director for several programs including the pre-school programs, Child Abuse Prevention, Youth Counseling, Differential Response, Outreach to Adolescents at Risk and the Substance Abuse Programs. She has 36 years of experience working with families, children, and adolescents.  Areas of expertise include domestic violence, child sexual abuse, family therapy, substance abuse, HIV/AIDS, and clinical supervision.

Katty Rivera the Project Coordinator and Education and Training Specialist for the Northeast and Caribbean Mental Health Technology Transfer Center, housed at Rutgers University School of Health Professions, Department of Psychiatric Rehabilitation and Counseling Professions. Her mental health experience comes from managing treatment teams in large community-based behavioral health organizations tasked with the coordination of services for people with serious mental illnesses in employment and housing programs. She also has presented professional training programs and managed large community-based events. Currently, presents on Cultural Considerations for Mental Health Services within the Latino Community and Trauma-Informed Care through the Latinx cultural lens and has provided Suicide Prevention training in Spanish for behavioral health providers in Puerto Rico.

Katty also participates in national workgroups with other federal regions MHTTCs across the country in behavioral health initiatives and the promotion and implementation of evidence-based practices. Her research interests include acculturation and biculturalism and its impact on mental health, Trauma-Informed Care, provider self-care, compassion fatigue and burnout prevention.

She is the Advisory Board Co-chair for the Rutgers University Center for Latino Arts and Culture and a member of the Rutgers University Alumni Association Committee on Diversity and Inclusion and is also a past RUAA Board Member. She is an alumna from Rutgers University- Livingston College and Rutgers University Graduate School of Education.

Raymond Sanchez Mayers is a Professor Emeritus in the School of Social Work and an affiliated faculty member of the Department of Latino and Hispanic Caribbean Studies.

Dr. Sanchez Mayers is the founder and former director of Latino/a Initiatives for Service, Training, and Assessment (LISTA). The goal of this certificate in the M.S.W. program is to prepare social workers to provide services in a culturally sensitive manner to Hispanic populations, individual, family, and community. It was developed to meet the needs of Latinos in the State of New Jersey and beyond. Courses offered through the certificate program, along with internships in Hispanic-serving agencies provide the background, knowledge, and skills to work with this expanding population. He has authored four books, including Hispanic Substance Abuse and Financial Management for Nonprofit Human Service Organizations. His work has appeared in Journal of Family Relations, Journal of Drug Issues, Children and Youth Services Review, Prevention Science, and other publications. He has also presented papers at many professional conferences on issues related to Latinos.

Dr. Sanchez Mayers received the Rutgers School of Social Work's Innovative and Creative Teaching Award in 2017 as well as the Sage/CSWE 2017 Commission on Research Faculty Award for Innovation in Research Instruction.

On a personal note, Dr. Sanchez Mayers plays chess online and is one of the top 100 correspondence chess players in the U.S.

Almirca Santiago, is a nonprofit management leader with over 15 years of experience dedicated to strengthening and building capacity to address the needs of Hispanics and immigrant communities.   Currently she is the Assistant Vice President for Grants and Operations at the Hispanic Federation (HF), the nation's premier Latino nonprofit membership organization with offices along the east coast and Puerto Rico.  For over 6 years, she has held roles that are key to the organization's expansion, operations, compliance/risk management, government contracting, capacity building and grantmaking.  Most recently, she has led the management and distribution of over $18 million in emergency recovery grants since the start of the COVID-19 pandemic.

For almost a decade, prior to her work at HF, Almirca managed special projects at the Northern Manhattan Coalition for Immigrant Rights (NMCIR), a local grassroots non-profit.  She managed annual Get Out the Vote initiatives as well as the Census 2010 campaign, in addition to overall program development, fundraising and efforts to improve organizational structures. With extensive knowledge of NMCIR's policy campaigns, she was often a spokesperson for pressing community issues, appearing on local and national media, both print and television.

Almirca holds a Bachelor's Degree in International Relations with a concentration on Human Rights from Syracuse University and a Certificate in Non-Profit Management from Baruch College School of Public Affairs. She is a native New Yorker and is fluent in English, Spanish and proficient in French.