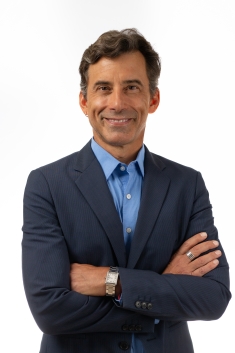 By Professor Michael C. LaSala, Ph.D., LCSW 

Tell us a bit about your journey to social work.
I am a first-generation college student coming from a working-class family. When my family saw that I got good grades in school, they became excited for me to attend college. They wanted me to become either a doctor, lawyer, or accountant, none of which really interested me. I volunteered to be a peer counselor on a crisis line at college and that is when the social work bug bit. I was frequently bullied as a child for what my peers perceived to be "feminine" behavior, was a victim of a hate crime, and was rejected by my family for a time, so I wanted to devote my professional life to helping others cope with this type of treatment and to work to end it. 

I have been an out, proud gay man since the early 1980s. The ethics and values of social work, particularly around diversity and anti-oppression, convinced me that I could make a home in this profession, which turned out to be true. Social work is not perfect with regards to diversity, equity, and inclusion, particularly for LGBTQ+ populations, but as a discipline, it is committed to continuous work and improvement in this area (as am I). It is a team of which I am proud to be a member.

What is the significance of Pride Month for you?
Before the 1970s, gay bars in the U.S. were often raided, and customers were arrested if they danced with someone of the same sex or wore clothing that did not match their assigned gender at birth. One warm summer night in June, at a bar in New York City called the Stonewall, the patrons, many of whom were drag queens and trans people of color, decided they had enough and fought back against a police raid. This was a tremendous act of courage as these people risked injury and many were arrested, losing their families, homes, and livelihoods as a result. Though this event was not, as it is often assumed, the birth of the LGBTQ+ rights movement, it was a watershed event in our history. So, the fourth Sunday in June (which often falls on my birthday), we commemorate and celebrate this important act of social justice with a huge parade in New York City as well as many Pride events throughout the country and the world. 

How can the social work community recognize and commemorate Pride Month? 
The profession needs to continuously reexamine and renew its commitment to social justice and anti-oppressive practice (micro and macro) for all groups. As of late, the profession is rightly addressing anti-racism more comprehensively, which is long overdue. However, we must remember that racism, homophobia, transphobia, and sexism all are cut from the same cloth and intersect to damage people's physical and mental health. 

What can the social work profession or social workers do to support individuals who identify as LGBTQ+ beyond this month?
Social workers need to become aware of recent legislation and make public statements fighting against "Don't say gay" laws, anti-trans health initiatives, and banned books as well as discriminatory practices of various corporations. Social workers must continually hear their clients' struggles with stigma and work with them to ameliorate its impacts. Additionally, they must listen for what LGBTQ+ people can teach all of us, namely lessons of survival, resilience, as well as how, despite everything, to fearlessly transgress norms around gender roles, relationships, and sexuality in order to discover one's true self. 

Finally, be sure to celebrate! Fun has traditionally been integral to LGBTQ+ activism, so go to a Pride event and discover this for yourself!

This story was created in partnership with Rutgers School of Social Work's Inclusion, Intersectionality, Diversity, Equity, and Advancement (IIDEA) Committee in support of our commitment to diversity, equity, and inclusion.