Chancellor Emeritus Richard L. Edwards to Serve as Interim Dean at Rutgers School of Social Work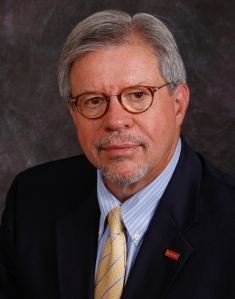 Chancellor Emeritus, University Professor, and Distinguished Professor Richard L. Edwards has been appointed to serve as Interim Dean of the School of Social Work, a position he will assume effective July 1, 2023.
Dr. Edwards is no stranger to critical, high-profile leadership roles at Rutgers and the School of Social Work. In addition to his service as Rutgers–New Brunswick's first Chancellor, he has served as Executive Vice President of Academic Affairs (EVPAA) and Interim President. He joined Rutgers in 2005 as Dean of the School of Social Work, which he led with distinction for six years before stepping into the EVPAA role.
Across his career at Rutgers, Chancellor Emeritus Edwards has led initiatives that expanded access to higher education including for first-generation students; formed the Committee on Enslaved and Disenfranchised Populations in Rutgers History, whose work led to the publication of three Scarlet and Black books and revealed important truths about the university's history; and led the development and implementation of the 2014 New Brunswick Strategic Plan. 
Prior to joining Rutgers, he served the University of North Carolina at Chapel Hill as Dean of its School of Social Work and as Interim Provost; as Dean of the Mandel School of Applied Social Sciences at Case Western Reserve University; and as Acting Dean and Associate Dean of the School of Social Welfare at the State University of New York at Albany. He has also served in a variety of nonprofit and public organizations as supervisor and manager, has served on the boards of directors of many nonprofit organizations, and is a former president of the National Association of Social Workers.