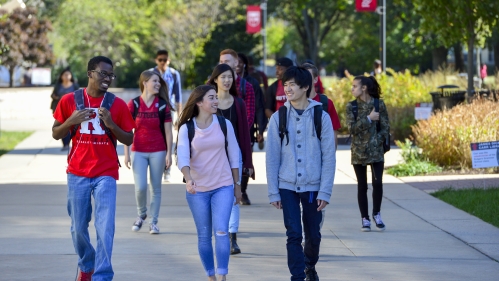 Dr. Paul Shane Annual Policy Symposium - 2022
Dr. Paul Shane Annual Policy Symposium: Democracy in Crisis: A Call for Political & Social Justice
On Friday February 25, 2022, Rutgers School of Social Work hosted the Dr. Paul Shane Annual Policy Symposium: Democracy in Crisis: A Call for Political & Social Justice. Programming included: 
Introduction and Welcoming Remarks | DuWayne Battle, Cathryn C. Potter, and Lenna Nepomnyaschy, Rutgers School of Social Work
Keynote | Marla Blunt-Carter, Rutgers School of Social Work
Marla Blunt-Carter, MSW has committed her life to serving others. Blunt-Carter currently serves as Assistant Professor of Professional Practice. Prior to her career in academia, she held numerous positions in politics and practice including Projects Manager in the Senate office of then U.S. Senator Joe Biden; a State Director for the 2008 Obama/Biden presidential campaign; a Senior Agency Liaison in the Executive Office of the Obama Administration; and Senior Advisor for Delaware Congresswoman Lisa Blunt Rochester.
Meditation | Anthony Nicotera, Seton Hall University
Anthony has his law and social work degrees, is an educator, clinician, development professional, licensed social worker and counselor, multifaith spiritual practitioner, and leader. He has over 20 years of spiritual and clinical counseling, coaching, and teaching experience, as well as nonprofit leadership and management experience. He serves as Assistant Professor in the Bachelor of Social Work Program in Seton Hall University's Department of Sociology, Anthropology, and Social Work. He also serves as Adjunct Professor in New York University's Silver School of Social Work, where he has been teaching courses in social justice, nonviolent peacemaking, multifaith leadership and spirituality for the past 13 years.
Featured Discussion | Stanley Neron, City of Elizabeth
Discussion Title: Federal Policy in NJ & Crisis in Haiti
Stanley Neron is an experienced inspirational speaker, human service and social service advocate, and spiritual steward. His commitment to service to others manifest in many aspects of his life. Neron hold's a bachelor's degree in public administration and collateral in Africana studies and is determined to assure that students of color achieve, enter and complete their educational goals.
A Call to Action | Elizabeth Lawrence & Monika Soto
Elizabeth Lawrence is a graduate of the Columbia University School of Social Work, where she earned her degree in International Social Welfare and Policy. Previously, she was the Director of Constituent Services and Deputy Chief of Staff for Assemblyman and Policy Chair Gary Schaer in the 36th Legislative District of New Jersey. Elizabeth is the Director of the Office of Constituent Relations in the Office of Governor Phil Murphy. Monika Soto is a graduate of Seton Hall University where she earned her BSW and Columbia University where she earned her MSW. Monika currently serves as Justice Ambassador Program Manager at Prison Fellowship.