Alumni Council Event: So You've Heard of EMDR: An Introduction to EMDR and Other Clinical Trauma Work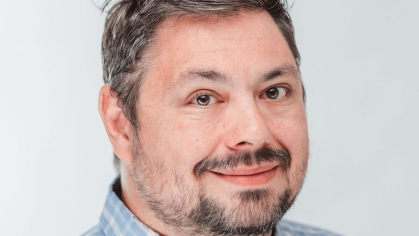 Hosted by Rutgers School of Social Work Alumni Council
Alum Josh Collins invites you to join a lunchtime discussion of EMDR and trauma work in general. Have you ever wanted to know more about EMDR? Have you ever had a person you work with struggle with their own adverse experiences? Trauma is something people identify as important to know about in their work as social workers and something that takes practice and experience to tame. Josh will share his experience as an EMDR-trained clinician with anyone interested in this evidence-based intervention. In addition to sharing some EMDR-based skills, there will also be time for you to share the challenges and hope you have experienced in the important work we do.
Learning objectives:
Understand what constitutes being able to ethically practice EMDR in clinical work

Differentiate between EMDR-trained, EMDR-certified, and EMDR-consultant

Verbalize and be able to provide basic education on the triune brain, adaptive information processing, the safe-calm place, and the container
Joshua Collins (MSW '18), LCSW, LCADC, CCS, EMDR trained is a proud Rutgers School of Social Work graduate that is currently working in the mental health program for SOBA New Jersey. Always passionate about learning, he completed his EMDR training in July 2021 with Stephen Dansiger. He remains passionate about providing support to future peers in training and continuing his 15-year meditation practice. In addition to a love of comics and animation, he enjoys spending time outdoors.