Samuel Jones
Assistant Dean of PTL Development in the Office of Academic Affairs and Associate Professor of Teaching
DSW, MSW, Hunter College School of Social Work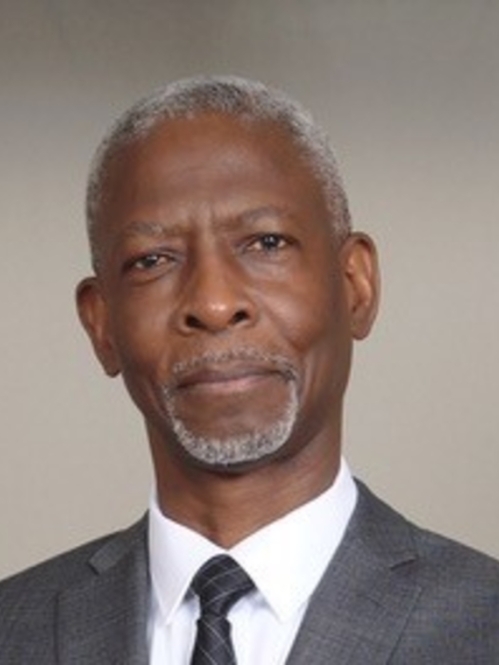 Bio
Before joining the Rutgers University School of Social Work, Dr. Jones held the position of Associate Professor of Social Work at Long Island University, Brooklyn. During his 18 years on the faculty of LIU, he served as the BSW Program Director and Chair of the Social Work Department. During his tenure as Chair of the Social Work Department, he developed a specialized MSW component of the MSW Program for ultra-orthodox students. He continued to direct the ultra-orthodox program after he stepped down as chair.
As a family therapist, he specializes in working with families with members who are diagnosed with schizophrenia to help them manage the stresses of stigma, social isolation and the burden of symptom management associated with the illness. His training in this area came through his participation in a significant research project between NYS Psychiatric Institute (PI), and the New York State Office of Mental Health.
He also served as the Faculty Athletic Representative (FAR) of the Brooklyn Campus of LIU where he advocated for the well-being of the student-athletes and chaired the committee that provided academic oversight to the Athletic Department.
Dr. Jones earned his DSW and MSW degrees from Hunter College School of Social Work of the City University of New York.  He is a graduate of the Jewish Board of Family and Children Services Advanced Family Therapy Program. He earned his bachelor's degree in psychology from Stony Brook University. He is a New York State Licensed Clinical Social Worker and holds a certificate in Seminar in Field Instruction.
Courses Taught: 
The Sociology and Anthropology of Mental Illness
Social Work Field Experience (SIFI)
Introduction to Human Services and Social Work
Social Work Practice I & II,
Human Behavior in the Social Environment
Social Welfare Policy II.
Research I & II
Social Work Capstone
Psychopathology
Selected Recent Publications: 
Conway, F., Magai, C., Jones, S.C., Fiori, K., Gillespie, M. (2013). A six-year follow-up study of social network changes among African-American, Caribbean, and US-Born Caucasian urban older adults. International Journal of Aging and Human Development, 76 (1), pp.1-27.
Conway, F., Jones, S.C., & Speakes-Lewis, A. (2011). Emotional strain in caregiving relations among African American grandmothers raising their grandchildren.  Journal of Women and Aging, 23(2), 113-28.
Conway, F., Magai, C., Jones, S.C., Springer, C., (2010) Optimism and Pessimism as predictors of physical and psychological health among grandparent caregivers. Journal of Research in Personality.
Conway, F., Magai, C., Jones, S.C. (2010) Change pattern in social network relations over a six- year period among ethnically diverse older adults: Friendships as a proxy for family relations and health.  Social Relation
Jones, S. C., Conway, F. (2009). The use of countertransference and transference in treating children raised by their grandparents. Journal of Infant, Child, and Adolescent Psychotherapy.
States R.A., Nirenberg A., Becker E.A., Jones S.C., Dropkin M.J.  (2007). Tools to measure students' knowledge and attitudes toward cancer education.  Journal of the American Geriatrics Society, 55(4), S136.
Nirenberg A., Becker E.A., Dropkin M.J., Jones S.C., Reynolds D., States R.A.  (2007). A culturally sensitive learning module for healthcare students about cancer education with older minority adults.  Journal of the American Geriatrics Society, 55(4), S137.
Stricker, G., Conway, F., & Jones, S.C. (2006.).  Grandparents.  Encyclopedia of Human Development.
Gritzer, G., & Jones, S.C. (1999). Self-Study: Bachelor of Arts in Social Work Program, Long Island University, Brooklyn Campus.  Vol. I.