exchange events since 2012 
About Us
The Huamin Research Center was established in 2012 through collaboration between the Huamin Charity Foundation and Rutgers University and is based out of Rutgers School of Social Work. The Center's mission is to develop and disseminate knowledge through research and exchange that promotes professional development of nonprofit organizations and strengthens individual, family, and community well-being in China.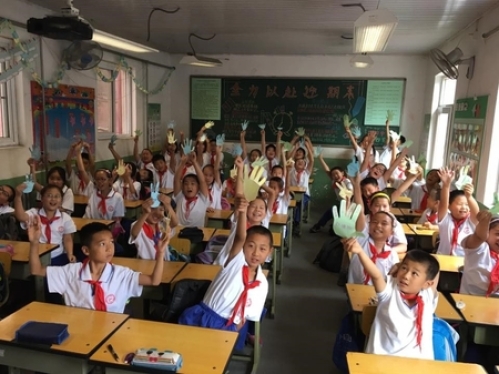 Dezhi Lu, Chairperson, Huamin Charity Foundation

卢德之 华民慈善基金会理事长

Richard L. Edwards, Chancellor Emeritus,University Professor, Rutgers University

理查德 L. 爱德华 罗格斯大学名誉校长

Angela Bies, University of Maryland

Cathryn C. Potter, Rutgers University

Carl E. Van Horn, Rutgers University

Chao Guo, University of Pennsylvania

Charles Venti, Nicholson Foundation

Guosheng Deng, 邓国胜 清华大学, Tsinghua University 

Jianfeng Wang, Rutgers University

Jianrong Yu, 于建嵘 中国社会科学院, Chinese Academy for Social Science

Julian Chun-Chung Chow, University of California, Berkeley

Ka Ho Joshua Mok, 莫家豪 嶺南大學, Lingnan University

Kathleen J. Pottick, Rutgers University

Keqing Han, 韩克庆 人民大学, Renmin University

Min-Hsiu Chiang, 江明修 國立政治大學, National Chengchi University

Neil B. Guterman, New York University

Robert Schilling, University of California, Los Angeles

Ronald Quincy, Rutgers University 

Wen-Jui Han, New York University

Xiaoguang Kang, 康晓光 人民大学, Renmin University

Xinpin Guan, 关信平 南开大学, Nankai University

Yeun-Wen Ku, 古允文 台灣大學, National Taiwan University

Yongguang Xu, 徐永光 南都公益基金会, Narada Foundation

Yu-Yuan Kuan, 官有恒 中正大学, Chung-Cheng University

Zhenyao Wang, 王振耀 北京师范大学, Beijing Normal University

Guosheng Deng, Tsinghua University

Qiang Dong, China Agricultural University

Zhen Huang, Central University of Finance and Economics, China

Hongwei Hu, Renmin University, China

Shuang Lu, Hong Kong University, Hong Kong

Xiaoxia Xie, BeiHang University, China

Patricia Findley, Rutgers University

Emily Greenfield, Rutgers University

Myungkook Joo, Rutgers University

Jeounghee Kim, Rutgers University

N. Andrew Peterson, Rutgers University

Judy Postmus, Rutgers University

Allison Zippay, Rutgers University

Karen Zurlo, Rutgers University

Yafan Chen, Office Manager 

Juan Rios, Research Fellow

Huiying Jin, Research Assistant 

Shannon Cheung, Research Assistant 

Marci Stringham, Research Assistant

Huiying Jin, 2018-Current

Yafan Chen, 2018-Current

Yuhan Wei, 2017-2018

Yuqi Wang, 2013-2015

Shuang Lu, 2012-2016

Cathy Yong-Hong Wang, 2012-2014

Cailee Oliver, 2019-2020

Chuwei Liu, 2019-2020

Hoiyee Lam, 2017-2018

Yafan Chen, 2015-2016

Xin Weni, 2015-2016

Keyue Peng, 2015-2016

Yunyu Ye, 2015-2016

Fei Pei, 2014-2015

Jiaqi Guo, 2014-2015

Xue Gao, 2014-2015

Lily Huang, 2014-2015

Song Hwa Chai, 2014-2015

Xumin Zhou, 2014

Di Sun, 2013-2014

Zihui Gong, 2013-2014

Bonnie Wong, 2013-2014

Jiang Wu, 2013-2014

Silai Yi, 2013-2014

Shuang Lu, 2012-2013

Juliann Vikse, 2012-2013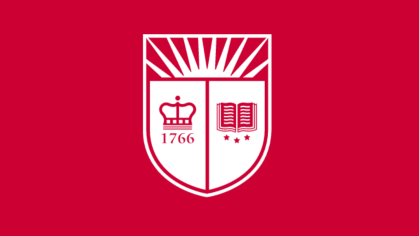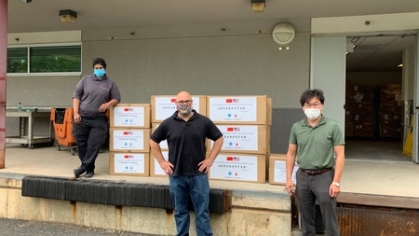 July 7, 2020
Donor provides thousands of masks to Rutgers students, faculty, and health care workers fighting COVID-19.